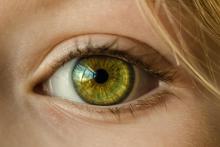 Optometric Practice L044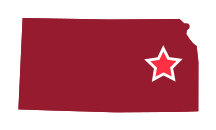 East Central Kansas
This husband and wife primary care practice is full scope and includes a specialty in Vision Therapy. It is located in the heart of a historic downtown eastern Kansas town. The owners are dedicated to providing the highest quality vision care and eye wear. The business has been incorporated as an S-Corp. The practice has been located at its current location for 25 years and the building has been home to an optometry business for more than 55 years. The owners are proactively preparing for retirement and are consequently looking for an outright sale in the next year or two. Both partners plan to remain in the practice as associates for the next few years (or as needed) to ensure a successful transition.
Vision care services include acute care, contact lenses, vision therapy, infant/pediatric care, special populations, glaucoma treatment, surgery co-management and full service optical dispensary. This practice is well respected in the Lawrence community as evidenced by being nominated for the "Best of Lawrence" business list multiple times. The doctors have an excellent reputation with local physicians, school nurses as evidenced by the frequent referrals, client retention is estimated to be more than 80%. Over the last three years, the practice has served over 3,000 patients on average per year and over the last two years new patients seen was 24%. The percentage of Medicare patients is 9%, which demonstrates that the practice has an even distribution of patients. They typically operate on a yearly recall system. In addition to the two owner Optometrists, the practice supports 7 employees; 2 full-time opticians, 2 full-time receptionists, 1 full-time optometric technician and 2 part-time assistants. The partner buy-in/sale would include all of the assets, equipment, supplies, inventory and, patient files.
The practice is fully modernized and uses Crystal Practice Management EHR. Optometric equipment includes a Humphrey 750i Visual Fields analyzer, Canon CR-DGI Retinal Camera, two lanes equipped with Reichert Technologies chair/stand/phoropter, slit lamp, BIO and Vision Therapy equipment. The real estate and facilities are owned by the owners via a separate legal entity and leased to the optometry practice. Eventually these should transfer to a new owner via a purchase, lease option or lease-to-purchase arrangement. The 2,500 square foot facility has two fully equipped lanes, a vision therapy room, contact lens room, a receptionist/waiting area, optical lab and large dispensing optical. The optical displays accommodate approximately 600 frames, including sunglasses and special are for children's frames.
This 25+ year old business has never had negative cash flows and has generated consistent and stable growth over the past 7 years, achieving a compound annual growth rate (CAGR) of about 1%. The practice consistently delivers approximately $900K in gross revenues (High of $988K in 2014). Gross margins are more than 73% of sales and Net profit/income to the business has consistently been more than $140K (making ±$150K in 2017), which represents a profit margin of ~17%+ (slightly better than industry averages). Annual discretionary cash flow earnings, to a would-be single new outright owner (commonly referred to as doctors gross income), i.e. adjusted EBITDA, is estimated to be $300K+ (or more than 33% of collections), which is lucrative enough for a new outright owner to service any debt financing and still receive an extremely generous remuneration package. The estimated value range of this practice from business operations alone is between $510K and $700K (excluding cash, receivables, inventory, liabilities and facilities). For illustration purposes, based on weighted averages of our analysis/method, as described in the valuation report, the estimate of value of the Company as of December 31, 2017 is around $660K. Obviously, this would need to be adjusted for working capital investment, inventory on hand and real-estate if these items are negotiated as an "all-inclusive" arrangement.
OD Practice L044

Historical




2017

Base




2018

Forecast




2019

Forecast




2020

Forecast




2021

Forecast




2022

Revenue/Sales




% Increase

896,945




-5.1

914,884




2.0

930,894




1.8

944,858




1.5

956,669




1.3

966,235




1.0

Gross Profit




GP Margin (%)

672,917




75.0

673,738




73.6

685,528




73.6

697,359




73.8

710,638




74.3

715,778




74.1

Net Income (EBIT)




NI Margin (%)

156,917




17.5

162,092




17.7

165,522




17.8

173,332




18.3

181,423




19.0

178,351




18.5

Adjusted EBITDA*




EBITDA Margin (%)

306,083




34.1

313,262




34.2

318,851




34.3

328,853




34.8

339,170




35.5

338,357




35.0
* Adjusted EBITDA = EBIT plus Depreciation and Adjustments (excludes Owners compensation)