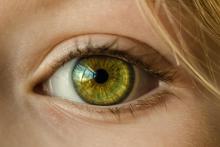 Optometric Practice H462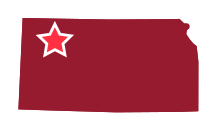 Northwest Kansas
Located in this rural northwestern Kansas, this practice offers 'birth to grave' optometry for its community and is run by a doctor who really cares about their patients and is proud of the services they have given to the local community. They are now ready to retire but would like to see the legacy of this business continue. They perform therapeutic eye care procedures which includes foreign bodies in the eye to medical related disabilities relating to the eye and their specialty is in the Vision Therapy area. They are the only optometric practice in the region that offers this service and as a result they have an excellent reputation in the community. They are also well respected by physicians, schools and nurses in the area which is evidenced by the constant level of referrals they receive and the high amount of repeat business they generate with their clientele.
The doctor prides herself on fulfilling the practice mission which is provide the most comprehensive eye care available in a warm caring atmosphere, maintaining the highest ethical standards possible and being at the forefront of the profession. Specific services they offer include; comprehensive eye examinations for all ages, eyewear designing and dispensing, contact lens fitting and follow-up, treatment of eye diseases and co-management of surgery, vision therapy and the treatment for learning-related vision problems and binocular vision conditions, visual rehabilitation for patients with special needs and stress-related visual problems, Laser vision correction (LASIK) co-management and consultation and sports vision correction and/or improvement. The practice currently employs 2 full-time people and has a part-time staff member. The sale would include all of the assets, equipment, supplies and a well-established client list.
The real estate and facilities are owned by the owner who would prefer that these assets transfer with the business. There is opportunity for growth as the doctor nears retirement she has only been working 3 days per week. The practice currently delivers $280K in gross revenues (2012). Net profit / income to the business is  $50K+, representing a profit margin of 18%+ (above industry averages). Annual discretionary cash flow earnings to a new owner, i.e. adjusted EBITDA, is approximately $100K, sufficient to service some debt financing. The estimated value range from operations of this practice, as at the end of 2012, is between $180K and $230K (excluding receivables, inventory, liabilities and facilities). 
Optometry H462

Historical




2012

Base




2013

Forecast




2014

Forecast




2015

Forecast




2016

Forecast




2017

Revenue/Sales




% Increase

280,152




16.4

294,160




5.0

305,926




4.0

315,104




3.0

321,406




2.0

326,227




1.5

Gross Profit




GP Margin (%)

228,521




81.6

236,630




80.4

247,000




80.7

257,078




81.6

260,609




81.5

264,122




83.0

Net Income (EBIT)




NI Margin (%)

70.859




25.3

73,281




24.9

81,692




26.7

84,749




26.0

83,408




26.0

85,196




26.1

Adjusted EBITDA*




EBITDA Margin (%)

102,859




36.7

110,281




37.5

103,692




33.9

114,749




36.4

120,408




37.3

127,196




39.0
* Adjusted EBITDA = EBIT plus Depreciation and Adjustments (excludes Owners compensation)