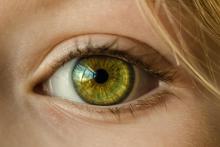 Optometric Practice DVT086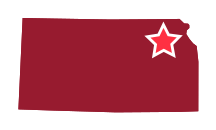 Northeast Kansas
As the only optometric provider in its rural community, and just a short drive away from larger northeastern Kansas metropolitan areas, this practice has been providing comprehensive eye care and medical services to patients for 44 years. All new business is acquired through word of mouth; an active online presence could further bolster this practice's client growth. Since the addition of a second optometrist four years ago, this practice has been operating as two independent sole proprietors working together within the same building. Currently the associate acts as a 1099 independent contractor to the office contributing 65% of their production to the practice – the owner then assumes all operating costs for both producers. The associate's gradual increasing production has contributed substantially to the practice's overall growth, and is now responsible for around 30% of total production. As the senior optometrist/owner transitions into retirement and phases down their production levels, they would like to pass ownership to the associate within the next calendar year and is willing to seller finance the transaction. Four other employees assist with operations over the 5.5 day work week. All members of this well-trained and experienced team are expected to remain on after the sale, and the main doctor is willing to stay on as well to assure a successful transition of ownership.
Comprehensive examinations offered by this practice include visual field testing and OCT scans to screen for common eye conditions such as glaucoma, macular degeneration, cataracts, and retinal detachments. Systemic conditions such as high blood pressure, diabetes, multiple sclerosis, brain tumors, thyroid problems, and epiretinal membranes are screened for as well. Modernized equipment and professional care allow for accurate diagnosis and prevention of any ocular diseases. Other services include acute and chronic evaluation and treatment; contact lens fitting, selling, and follow-up; spectacle frame and lens dispensary; and limited visual therapy. Patients in need of advanced eye care, surgery, or other specialty eye services are referred out to trustworthy practitioners. A testament to its strong community location and high-quality care, this practice adds around 25-30 new clients per month to its loyal base of around 3,000 – 4,500 active clients. On average, the owner estimates that 1,880 comprehensive eye exams and 581 medical emergencies/contact lens follow ups and glasses checks are performed per year.
The office is centrally located in its community and fully owned by the retiring optometrist. Upon purchase of the practice, the owner would like to lease the accompanying real estate. The well-lit and windowed entrance is a combined reception and frame selection area, full with spectacle displays, mirrors, and a fitting table. A hardwood floored hallway leads to three complete lanes furnished with new equipment (exam chairs, phoropters, slit lamps, etc.). Another room is designated for special testing which consists of a Humphrey Field Analyzer (HFA), a 3D OCT-1 Maestro imaging machine, and a Topcon retinal camera, all of which are newly purchased within the last two years. Other rooms include a contact lens fitting and trial area, as well as a back office area comprised of a combined lab, insurance, and break room. The insurance area currently houses one desktop (2 other computers are located in the reception area) along with a paper filing system. The implementation of an electronic office/optometric management system presents a significant avenue for streamlined growth and office admin efficiencies. All assets including key equipment, technology, supplies, and client lists will ideally be included in the sale.
A strong community market share, a loyal and growing client base, and an already well-established phased transition have resulted in consistent cash flows and present a lucrative buying opportunity to the acquiring associate. Operating as independent sole proprietorships, the optometrists' combined production revenue (a proxy for the practice's gross revenue) has grown significantly since the associate's involvement—up to ~$497K in 2017 from 2013's $35K. This represents a five year compound annual growth rate (CAGR) of approximately 7%, with operating profit margins estimated to be at breakeven once converted to an S. Corporation. Gross margins of the consolidated numbers are around 73%. NOTE: Given the practice operates as two sole proprietors, we consolidated the financials to try to create a single entity (Sub-chapter S Corporation or LLC) and assuming this as a 1.5 doc practice (after normalization adjustments were made) operational profits (EBIT) are estimated to be 11%+.  Annual discretionary cash flow earnings, i.e. adjusted EBITDA, is estimated to be ~32%+ of revenue, or ~$160K+, which is ideal to help a new buyer service any debt financing and still receive a remuneration package. The estimated value range of this practice from business operations alone is between $225K and $320K (excluding cash, receivables, inventory, liabilities and facilities). For illustration purposes, based on weighted averages of our analysis/method, as described in the valuation report, the estimate of value of the Company as of December 31, 2017 is around $280K. Obviously, this would need to be adjusted for working capital investment, inventory on hand and real-estate if these items are negotiated as an "all-inclusive" arrangement.
Optometry DVT086

Historical




2017

Base




2018

Forecast




2019

Forecast




2020

Forecast




2021

Forecast




2022

Revenue/Sales




% Increase

493,620




19.0

503,492




2.0

513,562




2.0

523,833




2.0

534,310




2.0

544,996




2.0

Gross Profit




GP Margin (%)

360,073




72.9

363,628




72.2

375,960




73.2

385,506




73.6

394,081




73.8

402,992




73.9

Net Income (EBIT)




NI Margin (%)

74,401




15.1

56,329




11.2

69,345




13.5

74,262




14.2

86,290




16.1

89,337




16.4

Adjusted EBITDA*




EBITDA Margin (%)

183,525




37.2

162,401




32.3

177,538




24.6

184,620




35.2

198,855




35.2

204,152




37.5
* Adjusted EBITDA = EBIT plus Depreciation and Adjustments (excludes Owners compensation)