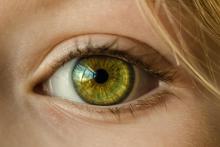 Optometric Practice CWL968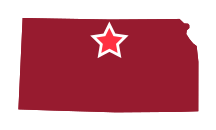 North Central Kansas
Operating in two central Kansas locations, in Clay Center and Washington, this quality optometric practice has demonstrated a long history of success evidenced by the practice's 40 year tenure as a professional partner S-Corporation (P.A) after being established in 1955. Working together the two partners have been providing full scope independent primary eye care services including a full range of both medical and optical services to ensure that each of their patient's needs are fully met. One of the strongest attributes of this practice is its well-respected reputation which is demonstrated by its high client retention rate and the numerous referrals they receive from local physicians, hospitals, schools, and nurses. The senior owner is nearing retirement and is willing to stay on to assist in a successful transition or a partner buy-in over the next few years. There is opportunity for continued growth as the senior doctor nears retirement. The junior partner owner became 50% partner in 2017 and brings energy and new procedures to the practice. Over the past 3 years the practice has had over 3,900 patients on their books, roughly 2,600 active clients per year, of which about 19% per year are new clients. They typically operate on a yearly recall system. Besides the two doctors, the practice currently employs 2 full-time optometric technicians, 4 optometric assistants, 1 office manager, 1 insurance manager and a bookkeeper.
Eye care services include; acute care, chronic care, spectacle and contact lens dispensary, emergency services and limited visual therapy. In addition, specific services offered include: comprehensive eye examinations, eyewear designing and dispensing, contact lens fitting and follow-up, evaluation and treatment of chronic eye diseases, evaluation and treatment of learning-related vision problems and binocular vision conditions, red eye evaluations, detection of systemic diseases, imaging and specialized high technology testing, visual rehabilitation for patients with special needs and stress-related visual problems, laser vision correction consultation, sports vision correction and/or improvement. Patients in need of advanced eye care, surgery or other specialty eye services are referred out to trustworthy practitioners.
The real estate and facilities are owned by a separate legal entity, owned by the senior partner and his retired ex-partner, who would prefer these assets transfer with the business. Both buildings are located in the downtown areas of their respected city and are visible from the traffic heavy streets. Inside each office you will find a reception area, waiting room, multiple fully equipped lanes, a doctor's office, staff lounge/business office, lab and testing room, a restroom, storage area, and a dispensary. Notable equipment includes: a Zeiss Cirrus HD-OCT 5000, a Zeiss Cirrus Photo 600 combined OCT/retinal camera, a Maculogix AdaptDx dark adaptometer, a Topcon TRC-NW300 retinal camera, two Zeiss Humphrey Field Analyzer 3 units, a Topcon KR 8800 autorefractor/keratometer, and a Topcon KR 800 autorefractor/keratometer. Eligible equipment has been integrated locally to electronic health records through Eyefinity and OfficeMate. In addition this practice is stockpiled with trial contact lenses and prescription eyewear. The sale would include all of the assets, equipment, supplies and a well-established patient list.
Currently the practice delivers approximately $895K in gross revenues (2017/8). Gross margins are approximately 75% of sales and net profit/income to the business is estimated to be more than 10%. Annual discretionary cash flow earnings, to a would-be single new outright owner, i.e. adjusted EBITDA, is estimated to be $375K+, before any new owner compensation/remuneration, representing ~40% of collections. Lucrative enough since a new outright partner/owner would share in roughly half of these cash flows to enable them to service any debt financing and still receive a generous remuneration package. The estimated value range from operations of the entire practice is between $550K and $690K (excluding cash, receivables, inventory, liabilities and facilities). Therefore, a 50% partner buy-in is ~ $275K and $345K. For illustration purposes, based on weighted averages of our analysis/method, as described in the valuation report, the estimate of value of the Company as of June 30, 2018 is around $620K (to reiterate this is merely for guidance - RedTire does not advocate a price point).
OD Practice CWL968

Historical




Jun-2018

Base




Jun-2019

Forecast




Jun-2020

Forecast




Jun-2021

Forecast




Jun-2020

Forecast




Jun-2023

Revenue/Sales




% Increase

894,387




1.7

912,275




2.0

930,520




2.0

949,131




2.0

968,113




2.0

987,476




2.0

Gross Profit




GP Margin (%)

668,058




74.7

685,543




75.1

700,184




75.2

713,397




75.2

726,293




75.0

740,067




74.9

Net Income (EBIT)




NI Margin (%)

10,842




1.2

41,961




4.6

42,024




4.5

46,412




4.9

45,098




4.7

46,565




4.7

Adjusted EBITDA*




EBITDA Margin (%)

317,969




35.6

355,231




38.9

361,559




38.9

372,338




39.2

377,543




39.0

385,659




39.1
* Adjusted EBITDA = EBIT plus Depreciation and Adjustments (excludes Owners compensation)