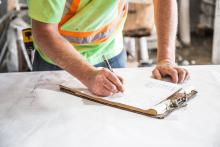 Publishing Company H63
Central Kansas
This community publishing, printing and media company specializes in premium lifestyle newspapers and magazines read by residents and visitors of several central Kansas counties in which they operate. With more than 15 years in business, this company is highly respected in the communities they serve as evidenced by the many long-standing customers dating back to their inception.
Three high-quality publications have an established circulation and a strong web and social media presence – all publications have accompanying websites. In addition to the three high quality publications that they produce, the business also designs websites, produces mobile apps / texting programs and creates digital marketing solutions for clients in their area. They also have a printing brokerage arm that specializes in the printing of books, yearbooks, catalogs and magazines for clients throughout the U.S. and Canada.
At the young age of 67 years, the founder and current owner is motivated to sell the company for retirement purposes. The owner would be available to assist new owners in growing and expanding the business and is willing to remain in a sales / marketing capacity for as long as 3-5 years, if necessary. The business is currently incorporated as a LLC with the current owner holding a majority stake (75%) in the company; the remaining partner is an editor at the company and would stay on post-transaction if needed.
The business is a one stop shop for customer needs. It is strategically located, and with more than a 50% market share in the area, it is considered the market leader for both print and online advertising in its community. The key factors to the publisher's success are effective advertising sales, quality editorial content, maintaining design standards and community involvement. This successful business strategy is helping the business grow and add new customers, and has thus been able to maintain revenues and profitability since its inception and even throughout the recession. Besides the two partners, the business currently employs 9 full-time and 9 part-time staff members.
The sale would include all of the assets, equipment, supplies and a well-established client list. The real estate and facilities are separately owned by the owner who would prefer that these assets continue to be leased to the business, but if required could transfer with the business. The business has grown steadily over the past 15+ years and currently produces $814K in gross revenues (2012). Earnings before interest and taxation or operating profit margins for the business are estimated to be 5% - 8% (± $40K – $60K). Annual discretionary cash flow earnings to a new owner, i.e. adjusted EBITDA, are estimated to be more than $125K (~16%+), sufficient cash flow to a new owner to service some debt financing. The estimated value range or asking price of this business is $300K - $625K (excluding receivables, liabilities, inventory and facilities).
Publish Co H63

Historical




2012

Base




2013

Forecast




2014

Forecast




2015

Forecast




2016

Forecast




2017

Revenue/Sales




% Increase

814,036




-3.7

830,317




2.0

846,923




2.0

863,862




2.0

881,139




2.0

898,762




2.0

Gross Profit




GP Margin (%)

478,694




58.8

490,066




59.0

499,697




59.0

510,041




59.0

518,276




58.8

529,710




58.9

Net Income (EBIT)




NI Margin (%)

-11,438




-1.4

54,846




6.6

57,303




6.8

60,079




7.0

63,542




7.2

68,631




7.6

Adjusted EBITDA*




EBITDA Margin (%)

76,716




9.4

144,763




17.4

149,019




17.6

153,629




17.8

158,963




18.0

165,961




18.5
* Adjusted EBITDA = EBIT plus Depreciation and Adjustments (excludes Owners compensation)