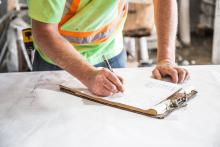 Pool and Spa Construction and Installation Business HC504
Central Kansas
Multi-location business: see Hot Tub and Spa Retail and Service Business LK215
This multi-location closely-held family business opportunity is ideal for a motivated buyer to purchase an operation specializing in swimming pool construction, retail hot-tub & spa sales and outdoor accessories. Locally owned and operated the sale represents decades of hard work and attractive growth created by the owner. This opportunity presents itself as the owners are nearing retirement and are interested in selling the business within the next year or two and are available to assist with its transition to ensure future viability and sustainability. The current owner incorporated two separate C-Corporations for the two locations and is prepared to sell these individually or as a package. The main office has been in operation in its central Kansas location for more than 30 years, the second eastern Kansas location has been around for 18 years. With protected territories and exclusive dealer status, they are recognized as a leader due to their extensive knowledge and high quality of workmanship. Thus, the owner believes both companies are in a great position to continue to be profitable well into the future.
They specialize in the sale and construction of custom in-ground and above ground pools; the sale and installation of hot tubs and spas; additionally they offer parts, repair and service options on the products that they carry. They also provide swimming pool and hot tub accessories and chemicals, as well as ancillary outdoor products like grills and parts, pool toys and accessories. They have a protected territory for the sale one hot-tub brand in the region but also carry a variety of other hot-tub brands; they are an Alliance Five Star Weber grill dealer but also carry Hasty Bake and Cookshack grills; and are a distributor for Cover Star automatic pool covers. These exclusive arrangements set this company apart and allow for an expansive loyal customer base with a retention rate of roughly 95%. The business is a one stop shop for customer needs in the pool and spa marketplace! Staff are trained to work on all types of hot tubs and are knowledgeable water care specialists for spa and pool. The central Kansas location currently employees a total of 12 staff; the 2 owners, 2 full-time salesmen, 1 full-time warehouse manager, 2 full-time servicemen, 4 full-time pool crewman and 1 full-time bookkeeper/accountant. The eastern Kansas location currently employs a total of 7 people; 1 full-time GM with almost 20 years of experience, 2 full-time salesmen, 1 full-time service manager and 3 full-time service technicians (the owner and bookkeeper service both locations).
The company uses a computerized POS system to manage sales and inventory, has the latest computerized water testing lab and uses the latest Apple Mac computers throughout both locations. Other equipment and assets include; Bobcat 550 compact loader, forklifts, 5 vehicles / utility Chevy's, Hillsboro delivery trailers, office equipment including copiers and display units as well as showroom TV's, among others. The sale would include all of the assets, equipment, supplies and a well-established client list. The central Kansas real estate and facilities are separately owned by the owner who would prefer that these assets transfer with the business. This facility includes a 9,000 square foot retail showroom and warehouse together with a 3,500 square foot warehouse immediately next door. The eastern Kansas facility includes a 4,500 square foot retail showroom and a 5,000 square foot warehouse which are leased monthly. The facility has a very attractive lease (month-to-month at $5,665 per month), which the owner believes the landlord would extend to a new owner.
Both corporations will be sold debt-free and they do use a line of credit to purchase the necessary inventory to run the business. Both locations have consistently produced generous cash flow positive benefit streams to the owner throughout their existence. The central Kansas business has grown steadily over the past 5+ years and currently produces $1,280K in gross revenues (2014). Since inception the eastern Kansas operation has continued to grow and currently generates $1,275K in gross revenues (2014). Gross profit margins for each location is above 45%. Pre-tax earnings (before interest and taxation) or operating profit margins for the central and eastern Kansas businesses are estimated to be between 3% and 11% (± $20K – $150K). Annual discretionary cash flow earnings to a new owner, i.e. adjusted EBITDA, is estimated to be between $175K and $200K+ at each location (before any new owner's remuneration), sufficient for a new outright owner to service any debt financing and still receive a very generous remuneration package.