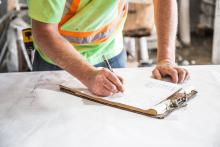 Glass and Mirror Contractor SH501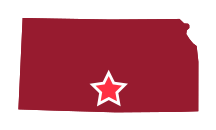 South Central Kansas
Founded in June 1983 this 34 year old glass and mirror contractor has grown into one of the largest glass shops in the state. The business prides themselves on serving all needs of the community even beyond typical clients, and has been involved in rebuilding efforts after natural disasters around the area. This same people focus has been applied to traditional clients and has in turn provided them with an approximately 98% customer return rate. Their business comes from 3 sources of revenue: 70% commercial, 20% residential, and 10% mirrors. They mainly secure business by word of mouth in a 100 mile radius of the town in which they operate, which leads to roughly 5,750 customers per year. This once one man business currently employs 4 full-time and 2 part-time, excluding the owners. The business is currently open 5 days a week, and is registered as a C-Corp.
This glass contractor specializes in a range of applications including: commercial aluminum entrance doors, windows and storefronts, plate glass, bullet resistant glazing, residential glass work, shower doors, custom mirrors, storm windows, door and screens, desktops and acrylic/polycarbonate sheets. Business generated from commercial applications includes: insulated glass, safety glass, transaction windows and fire rated glass & glazing. Residential application services include: new construction and replacement windows (Columbia & Quaker Windows), shower doors and tub enclosures, patio doors, and storm windows and doors. Services derived from mirror contracts includes beveled, framed and convex.
The current owners own the 8,300 sq ft business office and a 10,000 sq ft warehouse located less than a mile from the office and housed on 2 acres, both are leased back to the business. Ideally the real-estate would transfer with the sale via a separate purchase, lease-to-purchase or lease arrangement. The business office is located in the heart of town, and has an expansive parking lot directly next to the building. Inside the office building there is a showroom, front window display, multiple admin and estimator's offices, large garage, and various work stations and storage areas. The business has many large assets including trucks, forklifts, scissor lifts, and trailiers. Service vehicles include; 1999 Chevy 771 ½ ton extended cab, 4 wheel drive, with 141,000 miles and 6' glass rack; 1999 Dodge 1 ton extended cab with 113,000 miles and a 8' tall by 10' long enclosed glass rack with 4' door; 2009 Chevy ½ ton extended cab, 4 wheel drive, with 53,000 miles; 1992 Chevy ¾ ton with 125,000 miles and 7' tall by 9' long glass rack; 2013 Chevy 1 ton 4 door, Duramax diesel with 37,000 miles and 7' tall by 9' long aluminum glass rack and 3 tool boxes; 2007 Chevy ¾ ton with 85,000 miles and 7' tall by 9' long aluminum glass rack and 3 tool boxes.
Two 4,000 pound capacity forklifts are also included, one manufactuered by ClarkLift with approximately 1,800 hours, and the other is made by Kamatsu. A Genie GS-3268 RT Scissor Lift is also included and has approximately 1,600 hours. An enclosed trailer that's 8' tall by 18' long, and a 18' car and lift hauling trailer are also included. Glass equipment includes a new edging machine, Glass Machinery & Supplies model 2200RP 4" x 108" wet abrasive glass sander, and FOM Industrie Panda 400 14" upcut saw among many other pieces. The sale would include all of the assets, equipment, supplies, fixtures and the well-established client list.
Sales have been growing since 2011 at a Compounded Annual Growth Rate (6yr CAGR) of ~0.5% to 1%. Due to the cyclical nature of the business model, gross revenues have fluctuated yet been consistently above $800K, reaching a high of $1.35M in 2013. Operating profit / net income is estimated to be between 4% and 8% which is typical for this industry (± $40K in 2015). Annual discretionary cash flow earnings available to a new owner (Adjusted EBITDA) is estimated to ~20% of sales or at least $200K+ which is sufficient to service any debt financing and still receive a decent remuneration package. The estimated value range from this practice is between $450K and $550K (excluding cash, receivables, inventory, liabilities and facilities). For illustration purposes, based on weighted averages of our analysis/method, as described in our valuation report, the estimate of value of the Company as of December 31, 2016 is around $515K.
Glass Contractor SH501

Historical




2016

Base




2017

Forecast




2018

Forecast




2019

Forecast




2020

Forecast




2021

Revenue/Sales




% Increase

850,809




-28.6

901,857




6.0

953,714




5.8

1,006,169




5.5

1,058,992




5.3

1,111,942




5.0

Gross Profit




GP Margin (%)

525,899




61.8

553,286




61.3

581,322




61.0

617,288




61.4

659,713




62.3

690,815




62.1

Net Income (EBIT)




NI Margin (%)

-24,219




-2.8

40,195




4.5

48,265




5.1

64,975




6.5

88,994




8.4

102,679




9.2

Adjusted EBITDA*




EBITDA Margin (%)

138,261




16.3

205,113




22.7

215,657




22.6

234,877




23.3

261,445




24.7

277,717




25.0
* Adjusted EBITDA = EBIT plus Depreciation and Adjustments (excludes Owners compensation)