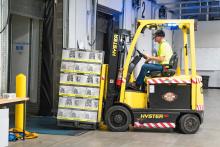 Machine Shop P762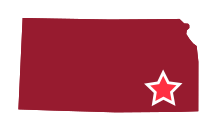 Southeast Kansas
Located in on one of the largest towns in southeastern Kansas, this company prides itself on being a one-stop resource for tool and die design manufacturing coupled with a wide variety of other manufacturing and production capabilities. The company has established itself as a well-respected shop with the ability to partner with their customers to solve design or technical issues across a wide array of industries including railroad, agriculture, oil & gas, consumer products, and manufacturing. Their reputation for precision is complemented by the availability and accessibility of their machinists and the friendliness of their customer service personnel. The company is employee owned by 2 partners who work at the business and incorporated it as an LLC. They are open to an outright sale or a transition and would remain on to actively participate in the daily operations of the business as employees. The company currently employs a total of 5 people, the 2 working owners who represent an experienced management team, and another 3 full-time staff members. Employees are expected to stay on with the practice throughout the transition to a new owner.
Leveraging its computer numerical control (CNC) and computer aided design and manufacturing (CAD/CAM) capabilities, which are integrated into the existing manufacturing process at this business, this company offers design and build services for projects of all sizes and complexities. This shop is well renowned for their ability to partner with customers to solve design or technical issues and manufacture based off of a sketch alone. Also offered at this shop is tool and die repair and component parts used in die cast & plastic injection molds. Industrial maintenance utilizing bending and shearing dies, as well as rubber roll grinding is another service offered at the shop. Welding and fabrication is also offered at this shop, utilizing tig, mig, and stick welding. Other services offered at the shop are CNC production, general machine work and specialty commissioned machining for individuals. The business has been operating at the same location since 1966, and the owners own all the land, buildings, and equipment related to the business.
The 9,400 square foot machine shop sits on a 51 acre plot of land. Looking to retain most of the land, the owners are open to leasing or an outright purchase of the facilities with a reduced acreage allotment of ~3 acres (or as negotiated). Of course, the remaining land could also factor in a sale. Current key equipment at the shop includes; a recently added 2nd CNC lathe (Hurco TM8 & TM10 CNC Lathes), 2 Fadal VMC 4020 CNC vertical machining center, and one Bridgeport Boss 5 Vertical Mill. EDM equipment utilized at the shop include 2 Sinker Types. The other manual machines featured at the shop are 6 Bridgeport vertical mills, 2 Enshu Heavy Duty vertical mills, 2 Large Horizontal Mills, 6 Engine Lathes, a K&T #2 Die Mill, a sand blaster with a cabinet, and 3 different types of power saws. Welding/Fabrication equipment includes 1 Lincoln "375" Tig Welder, 1 Lincoln "255" Mig Welder, 1 ESAB Plasma Torch, 1 Oxy Acetylene Torch, 1 Twin Cylinder Press, and 1 Small Arbor Press. One Hardness tester and one optical comparator help to ensure the quality of materials used in the shop. In order to maneuver materials around the shop they utilize 1 4000# Propane Fork Truck, one pallet jack, one cherry picker, and 6 overhead electric hoists. The sale will ideally include all of the assets, supplies and client lists.
Revenues over the past 5 years have experienced cyclical sales ~ $400K per year with the most recent sales of ~$420K (2020). Net profit / income to the business is estimated to be around $30K to $40K per year, representing a profit margin of ~7%+ (slightly above industry averages of ~4%), and with new ownership, this shop can easily maintain or improve these levels going forward. Annual discretionary cash flow earnings to new owners, i.e. adjusted EBITDA, is expected to be more than $120K+, sufficient cash flows to a single new owner to receive a base salary and service some debt financing. The estimated value range of this practice from operations is between $170K and $260K (excluding cash, receivables, inventory, liabilities and facilities). For illustration purposes, based on weighted averages of our analysis/method, as described in the valuation report, the estimate of value of the Company as of December 31, 2020 is around $220K (note: this is NOT RedTire's selling price just a guidance number). 
Machine Shop P762

Historical




2020

Base




2021

Forecast




2022

Forecast




2023

Forecast




2024

Forecast




2025

Revenue/Sales




% Increase

418,080




12.8

426,442




2.0

434,970




2.0

443,670




2.0

452,543




2.0

461,594




2.0

Gross Profit




GP Margin (%)

329,856




78.9

341,540




80.1

347,948




80

355,924




80.2

363,349




80.3

370,810




80.3

Net Income (EBIT)




NI Margin (%)

49,569




11.9

19,448




4.6

23,906




5.5

26,181




5.9

27,237




6

32,812




7.1

Adjusted EBITDA*




EBITDA Margin (%)

150,819




36.1

122,254




28.7

127,890




29.4

131,355




29.4

133,613




29.6

140,401




30.4
* Adjusted EBITDA = EBIT plus Depreciation and Adjustments (excludes Owners compensation)