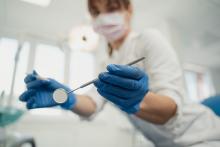 High-end General Dentistry Practice GL049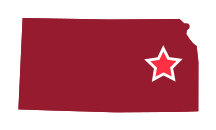 East Central Kansas
This high-end strong cash flow dental practice has been operating in eastern Kansas since the mid 80s and is established as a 100% fee for service practice. The highly individualized treatment, personal attention, and expertise in specialized procedures set this practice apart from the competition and allow for high client retention and referrals from both patients and specialists. The current owner has been active in this community since the 1980's and has built a strong reputation through involvement in numerous clubs, boards and local universities. The business is incorporated as an S-Corp, and whilst operating as a general dental practice they focus on hygiene therapy, cosmetics, restorative and reconstructive dentistry to adult clientele. Currently, this business operates three days a week, creating an opportunity for a new owner to easily expand service hours. Wanting to maintain their strong local reputation, the current owner is a motivated seller that is interested in transitioning the business within the next one to three years and is willing to support a new owner for a transition period over a mutually agreed upon time period. Besides the owner, the practice has 3 full-time employees (1 assistant and 2 hygienists.) Current staff offers multi-year experience and are considered to be well trained and will remain on after the sale.
Considered a general dental practice, the current owner also offers complex restorative and implant dentistry. General dentistry service offerings such as hygiene therapy, patient exams, and x-ray examinations are provided. Restorative procedures include direct and indirect restorations, full and partial dentures, and implant procedures. The practice also offers TMJ therapy and cosmetic dental services such as teeth whitening, veneers, and bonding. This practice goes beyond the standard range of services by offering snoring and sleep apnea treatment, which make up 6-8% of revenue. Surgery, endodontic treatment and implant placement are referred. Building a client base through a continual work ethic, this dentist listing services 1,110 average active clients with approximately 8 - 12 new clients per month. The current practice does not actively market itself, allowing for a new owner to ramp-up current marketing effort – allowing for a greater regional presence.
The 1500+ square foot office, unique in appearance and design, comes equipped with one spacious hygiene operatory and one fully equipped doctors treatment operatory allowing for one-on-one client attention and set up. The practice has an additional 700 square foot basement space. Additionally, the contemporary space contains one reception and waiting area, a panoramic imaging area, a laboratory and a large administrative area. The real estate and facilities are owned by the owner via a separate legal entity (LLC partnership) which owns the entire 3,000 square foot building. The LLC currently leases the space to the business for $3,500 per month. A new owner could continue with a lease, lease-to-purchase or purchase agreement. Touting a well-kept modern facility, this practice relies on Eaglesoft software, CEREC restoration machine and an updated computer system, Kavo ELECTROtorque hand piece technology, Tuttenauer autoclave and sterilizer, Cavitron jet polishing machines, Cariscreen testing machine, Marus Dental Chairs, digital x-rays, among others. An outright sale would include all of the assets, equipment, supplies and the well-established patient list.
This business has grown at a consistent pace over the past five years, with gross revenue growing at a 6 year compound annual growth rate (CAGR) of over 3.4%. Being a fee for service practice, production revenues or collections have consistently been above $650K since 2012 and in 2016, the practice generated $774K. This practice has always been cash flow positive, with net profits/net income estimated at over 19% of revenue (or $152K in 2016). Annual discretionary cash flow earnings to a new owner, i.e. adjusted EBITDA or doctor's gross income, is estimated to be $370K+ which is more than sufficient for a new outright owner to service any debt financing and still receive a very generous remuneration package. The estimated value range from this practice is between $520K and $600K (excluding cash, receivables, liabilities and facilities). For illustration purposes, based on weighted averages of our analysis/method, as described in our valuation report, the estimate of value of the Company as of December 31, 2016 is around $575K.
Dentistry GL049

Historical




2016

Base




2017

Forecast




2018

Forecast




2019

Forecast




2020

Forecast




2021

Revenue/Sales




% Increase

774,420




10.9

789,908




2.0

805,707




2.0

821,821




2.0

838,257




2.0

855,022




2.0

Gross Profit




GP Margin (%)

667,859




86.2

687,373




87.0

701,121




87.0

715,143




87.0

729,446




87.0

744,035




87.0

Net Income (EBIT)




NI Margin (%)

153,130




19.8

153,142




19.4

156,204




19.4

159,328




19.4

162,515




19.4

165,765




19.4

Adjusted EBITDA*




EBITDA Margin (%)

369,730




47.7

371,908




47.1

377,158




46.8

382,492




46.5

387,910




46.3

393,414




46.0
* Adjusted EBITDA = EBIT plus Depreciation and Adjustments (excludes Owners compensation)