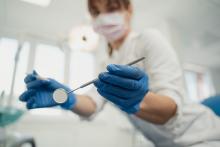 General & Full-service Dentist ARA002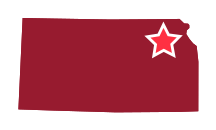 Northeast Kansas
Located in Northeast, Kansas this general dentistry practice is devoted to restoring and enhancing the natural beauty of their client's smile using conservative, state-of-the-art procedures that will result in beautiful, long lasting smiles. This patient focused general dentistry practice has both a written mission and vision statement and policies and systems in place to ensure they are running as effectively as possible for their 3,700 clients seen in the last 24 months. The current owner is looking to redefine their retirement by transitioning out of full ownership of this S-Corp classified practice over the next 2-3 years, relinquishing control of the practice by either introducing junior/full partners or via an outright sale. In addition to the current owner dentist other full-time employees include; 2 dentists, 4 hygienists, 3 dental assistants, and 3 administrative employees (all work 4 days a week). They also employ 4 part-time employees (1-2 days per week) including; 1 hygienist, 1 dental assistant, and 2 administrative employees (1 of the admin employees is the owner's wife who will not be on the payroll following 2017). All other team members, including the current owner dentist, intend to stay following the sale and have been well trained in regards to both the business and procedural side of dentistry.
They currently rely on operative dentistry for 60% of their revenue and dental hygiene and periodontal treatments for 40%. Operative treatments include; composite fillings, crowns (caps), dentures and partial dentures, fixed bridges, root canal therapy, and veneers. Hygiene procedures include; dental exams and cleanings, dental X-rays, and tooth whitening. Periodontal procedures include disease diagnosis, treatment and maintenance, and perform regular oral cancer exams for their patients. The practice additionally has training in Occlusion/TMJ treatment, sleep apnea, implants, bone grafting, oral surgery and sedation. At this time full banded orthodontics and periodontal surgery are referred out. However, the practice remains the preferred dentist by local athletic departments and the hospital for any dental emergencies.
The facilities were tastefully overhauled over the last 3 years to be very complaint with ADA and the entire 5,340 square foot office is updated in regards to décor, furnishings, and leasehold improvements. The real estate and facilities are owned by the current owner via a separate legal entity (LLC partnership) and leased back to the practice. A new owner could continue with a lease, lease-to-purchase or purchase agreement. The office includes 11 operatories, 2 consultation rooms, front desk with 3 stations, a dental lab, conference room, and large reception area. Additionally there is a shared office for the doctors, a private doctor restroom, and private changing room/bathroom for female team members.
Of the 11 treatment rooms all have central sterilization, 6 have nitrous oxide, 5 have equipment from the 1980's, 2 have equipment from 2005, and 4 have modernized equipment installed in 2016. The practice is currently in a transition plan to modernize the equipment in the other 6 treatment rooms over the next 2-3 years and has installed a new server and 10 computers over fall 2017. Notable equipment includes; 3 headed Air techniques compressor installed in Q2 2017, 1 additional compressors and 2 RamVac suction systems for use as a backup, E4D scanner and milling system, and Waterlase I-plus Laser used for daily patient treatment. The practice has been completely paperless since 2005 and operates with Eaglesoft practice management software. An outright sale would include all of the assets, equipment, supplies and the well-established patient list.
Revenue has grown at a consistent pace over the past five years, with gross revenue growing at a 5 year compound annual growth rate (CAGR) of 4.3%. Revenues for this 3 doctor practice have consistently exceeded $1.4M, and was $1.8M in 2016. This practice has strong cash flow, with net profits / net income estimated at over 10% of revenue (or $150K+ in 2016/2017 after adjusting for excess owner remuneration). Annual discretionary cash flow earnings to a new owner, i.e. adjusted EBITDA or doctor's gross income, is estimated to be ~30%, or $475K+ which is more than sufficient for a new partner or outright owner to service any debt financing and still receive a very generous remuneration package. The estimated value range of this practice from operations is between $970K and $1.2M - excluding cash, receivables, inventory, liabilities (L/T Debt) and facilities. For illustration purposes, based on weighted averages of our analysis, the estimated value of the operational aspect of the Company as of December 31, 2017 is around $1.1M.
Dentistry ARA002

Historical




2017

Base




2018

Forecast




2019

Forecast




2020

Forecast




2021

Forecast




2022

Revenue/Sales




% Increase

1,674,939




-4.3

1,710,113




2.1

1,746,025




2.1

1,782,692




2.1

1,820,128




2.1

1,858,351




2.1

Gross Profit




GP Margin (%)

1,499,260




89.5

1,513,538




88.5

1,538,492




88.1

1,570,800




88.1

1,603,787




88.1

1,637,467




88.1

Net Income (EBIT)




NI Margin (%)

58,658




3.5

72,589




4.2

80,378




4.6

95,436




5.4

111,091




6.1

127,361




6.9

Adjusted EBITDA*




EBITDA Margin (%)

470,524




28.1

492,692




28.8

508,883




29.1

532,511




29.9

556,908




30.6

582,095




31.3
* Adjusted EBITDA = EBIT plus Depreciation and Adjustments (excludes Owners compensation)