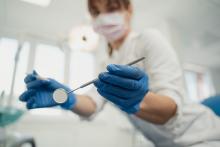 General Family Dentistry PV208A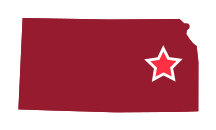 East Central Kansas
This well-established "turnkey" practice located in Eastern Kansas specializes in general dentistry services with emphasis in prevention and restorative dentistry. The owner has successfully owned and practiced at this location for over 45 years and is well respected by the community in which they serve. The dentist is practicing on a limited basis, having reduced their hours of operation to a four day work week. This business prides itself on the quality of services they provide and the many relationships they have built over past years. The current owner has worked hard to ensure that all of the dental specialties offered are served to the best of their ability. They are a motivated seller and are interested in transitioning the business to a new owner within the next year or two while providing guidance to ensure a smooth transition. Besides the owner/dentist, they employ eight full time support staff; one Office Administrator, one Administrative Specialist, four Registered Dental Hygienists, and two Dental Assistants.
General dentistry procedural services are the main source of business offered by this practice which includes: Bonding, Cosmetic Contouring, Crowns and Bridges, Cosmetic Fillings, Implants, Veneers, Whitening, Scaling and Root Planing, Dentures, Jaw/TMJ, Cosmetic Dentistry, Sealants. Preventative procedures like fluoride treatments, exams, etc. are also performed. The current patient base of retuning and long term patients, as well as the seven new patients a month on average offers the new owner a strong foundation to immediately earn a good level of cash flows. The owner owns the premises including the 2,600 square foot dental office that is located on the land and sub leases part of the space to another dentist operating as two separate entities. Of the seven operatories that the building offers, the owner practices in four while leasing three to the other dentist. Besides the fully equipped operatories, the building consists of a comfortable reception room; a computerized business/scheduling office with all needed electronics and Eagle Soft software; a patient meeting room, a wet lab area with all needed equipment and supplies; employee lounge upstairs; and a dedicated doctor's office. Notable Equipment includes a new Statim Sterilizer, a new chairside oral camera, new ADEC Dental Unit, a new dental chair and 2 new chair lights. Joint ownership of equipment between the two practices includes a vacuum pump, a compressor, a Planmeca Panoramic X-ray unit, Scan X digital imaging system, Recessed Ultrasonic Unit and Autoclave for central sterilization, various small equipment, reception, conference and break room furnishings and various technology items.
The sale of this business would include all of the assets, equipment, supplies and the well-established patient list. This practice consistently generates over $800k in collections, currently grossing over $850k (in 2015) and recent revenues have seen increases generated by a stable client base. A fifth day added to this practice's work week can provide a great opportunity for growth allowing the ability to practice more high income and longer term procedures. This practice has consistently provided positive cash flows, with a net income estimated to be roughly 12% (±$100K in 2015). Annual discretionary cash flow earnings to a new owner, i.e. adjusted EBITDA or doctor's gross income, is estimated to be more than 35% or roughly $300K+ (before any new owner's remuneration). The estimated value range of this practice from operations is between $425K and $535K (excluding cash, receivables, liabilities and facilities). For illustration purposes, based on weighted averages of our analysis/method, as described in the valuation report, the estimate of value of the Company as of December 31, 2015 is around $475K.
Dentistry PV208A

Historical




2015

Base




2016

Forecast




2017

Forecast




2018

Forecast




2019

Forecast




2020

Revenue/Sales




% Increase

854,129




98

896,835




5.0

941,667




5.0

960,511




2.0

979,721




2.0

999,315




2.0

Gross Profit




GP Margin (%)

703,033




82.3

744,373




83.0

781,592




83.0

797,224




83.0

813,168




83.0

829,432




83.0

Net Income (EBIT)




NI Margin (%)

122,020




14.3

94,657




10.6

111,908




11.9

113,040




11.8

107,306




11.0

108,940




10.9

Adjusted EBITDA*




EBITDA Margin (%)

278,995




32.7

282,294




31.5

301,421




32.0

304,448




31.7

300,628




30.7

304,195




30.4
* Adjusted EBITDA = EBIT plus Depreciation and Adjustments (excludes Owners compensation)