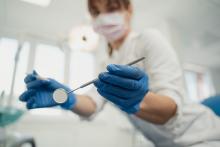 General Family Dentistry MA340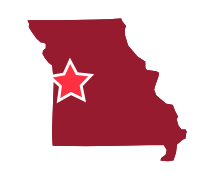 West Central Missouri
This successful general dental practice is well-established. The owner has practiced as a sole proprietor in the same town in west central Missouri for over 38 years. One of the practice's main goals is to help patients maintain their natural teeth for their entire lifetime. They currently operate on a 4 day week, but do have the capacity to support both a full workweek and a second dentist. The current owner is looking for a progressive buy-in transition. Alternatively, a junior partner opportunity or an outright sale to an ideal candidate could be a consideration. The building and premises are owned by the owner who would be willing to negotiate how these items are handled in a practice transition situation. The owner employs two registered dental hygienists, two chairside assistants, and two business office personnel. This practice has two unique facts that set it apart. First, in 2015 the practice installed a CBCT machine. Second, there is a crown and bridge dental laboratory in the building.
Dental hygiene procedures such as prophylaxis, x-rays, sealants, fluoride treatments, scaling & root planing, and periodontal maintenance account about 35% of the office production. Dental production is generated by resin and alloy restorations, crowns, bridges, and endodontic treatment. Smaller components of production include providing full and partial removable dentures, pediatric dentistry, extractions, and minor oral surgery procedures. Within the last two years, implant placement procedures have been incorporated in the practice and appear to be a reason for a 9% increase in production between 2014 and 2015. The current patient base is 2438 (active files seen in the last 36 months). This business possesses an excellent reputation within the community as evidenced by over a 95% patient retention rate. New patients into the practice averaged 8 per month.
The 1800 square foot facility comes with six operatories. Two are primarily designed for hygiene procedures. These rooms are configured for a right handed provider and are equipped with Pelton & Crane dental chairs and delivery systems. The four remaining operatories can be used by either a right or left handed provider. They are equipped with A-dec chairs and carts with custom cabinets. Nitrous Oxide/Oxygen is plumbed into five of the six operatories. Other office space includes a reception area, business office, x-ray area, laboratory/sterilization area, a storage room and two restrooms. The utility room and additional storage space are located in the full basement. The basement is also the location for the crown and bridge dental laboratory. The office incorporates Dentrix G4 computer software throughout the office, although paper files are still used. Intraoral images are taken by wall mounted x-ray units and with a Nomad Pro2 hand held dental x-ray unit. Radiographic images are processed digitally. Panoramic and CBCT images are taken with the PlanMeca ProMax 3D. Other notable dental equipment is a Sopro LIFE intraoral camera, Canon 35mm DSLR, CO2 laser, 2 electrosurgery units, Porter portable Nitrous Oxide/Oxygen delivery system, root form and small diameter implant systems. If this were to be an outright sale it would include all of the assets, equipment, supplies and a well-established patient list.
The business has grown steadily over its history and over the past 5 years has regularly grossed ±$600,000 in collections ($659K in 2014 and $719K in 2015). This practice provides steady positive cash flows, with net income estimated to be around 14% ($90K), in line with business averages. If a new single owner/dentist were to acquire this practice today, annual discretionary cash flow earnings, i.e. adjusted EDITBA or doctors gross income, is estimated to be more than 37%, i.e. ~$250K+, sufficient for a new outright owner to service any debt financing and still receive a very generous remuneration package. Since this is likely to be a gradual buy-in/transition, it is clear this business produces sufficient cash flow to benefit a junior partner in a gradual and smooth incentivized transition. The estimated value range from this practice is between $375K and $460K (excluding cash, receivables, liabilities and facilities). For illustration purposes, based on weighted averages of our analysis/method, as described in our valuation report, the estimate of value of the Company as of December 31, 2015 is around $420K.
Dentistry MA340

Historical




2015

Base




2016

Forecast




2017

Forecast




2018

Forecast




2019

Forecast




2020

Revenue/Sales




% Increase

717,567




9.9

735,506




2.5

753,894




2.5

772,741




2.5

792,060




2.5

811,861




2.5

Gross Profit




GP Margin (%)

604,508




84.2

628,007




85.4

646,288




85.7

661,324




85.6

675,839




85.3

693,959




85.5

Net Income (EBIT)




NI Margin (%)

37,860




5.3

76,811




10.4

79,758




10.6

85,599




11.1

74,568




9.4

77,776




9.6

Adjusted EBITDA*




EBITDA Margin (%)

260,161




36.3

301,335




41.0

306,527




40.7

314,635




40.7

305,895




38.6

311,416




38.4
* Adjusted EBITDA = EBIT plus Depreciation and Adjustments (excludes Owners compensation)