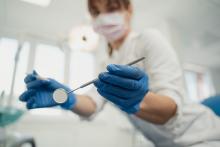 General Family Dentistry COD224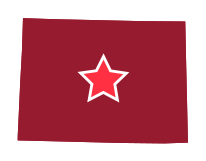 Central Colorado
The current listing is a patient health focused, general dental practice offering numerous patient services within the central Colorado region and maintains a sole-proprietor classification. The practice has been servicing this urban community since 1988 and maintains a strong brand image as featured in prominent publications like the 5280 Magazine for the Top Dentists in Colorado. The business currently operates four days a week (but has the potential for being open Monday through Friday) and the owner is looking to bring on a partner who would acquire ownership responsibilities during a three to five year transitional period. Alternatively, an outright sale to an ideal candidate could also be considered. Currently, four full-time and four part-time support staff members collaborate to provide services catered to every dental phase. The various staff roles include one associate dentist, one expanded duty dental assistant, two receptionists and four part-time dental assistants. This team offers multi-year experience, are considered to be well trained and will remain on after the sale.
Operating as a general dental practice, the expanded service offerings allows for greater quality of care and patient convenience while outsourcing specialized cases involving periodontal surgeries, gingival grafting and sinus lift surgery, among others. Current services offered include whitening, Invisalign treatment, dental prophylaxis, restorative fillings, crowns and bridges, root canals and porcelain dental veneers. Preventative procedures offered include x-rays, fluoride treatments, exams, sealants, NTI-tss Plus nightgaurds and extractions. Other specialty services include adjustments to dental implants and other cosmetic services. The owner estimates the current client base is comprised of approximately 2,500 total patient files and the practice (on average) adds 40 new clients per month. The current dentist is the co-owner of the building (their spouse owns the other half) and would prefer in an outright sale that these assets transfer with the business via a lease, lease-to-purchase or purchase agreement.
The 2,400 square foot, five operatory practice occupies one half of the current floor and contains up-to-date modern dental equipment. Three operatories are set up for doctors' use and the other two are for hygiene operations. The dental office contains a standard reception room, a computerized business administration office, a receptionist work area, a panoramic imaging area, a staff meeting room and a lab / sterilization room. This modern practice relies on cone beam assisted diagnosis and current notable equipment includes Digital x-rays, bridges, stints, Red Wing Dental Lathe, Phillips Zoom whitening machine and an updated computer system. An outright sale would include all of the assets, equipment, supplies and the well-established patient list.
The practice has been has consistently delivered over $820K in gross collections over the last five years. In 2016, the practice generated over $950K in collections. Estimated net profit, after converting the entity from a sole proprietor to and S-Corp, is around 15% of total collections which is in line with industry averages. Annual discretionary cash flow earnings to a single new owner, i.e. adjusted EBITDA or doctors gross income, is estimated to be more than 36% (above industry averages), i.e. ~$360K+, sufficient for a new outright owner to service any debt financing and still receive a generous remuneration package. The estimated value range of this practice from business operations alone is between $630K and $740K (excluding cash, receivables, liabilities and facilities). For illustration purposes, based on weighted averages of our analysis / method, as described in the valuation report, the estimate of value of the Company as of December 31, 2016 is around $690K.
Dentistry COD224

Historical




2016

Base




2017

Forecast




2018

Forecast




2019

Forecast




2020

Forecast




2021

Sales/Collections




% Increase

955,637




6.3

974,750




2.0

994,245




2.0

1,014,130




2.0

1,034,412




2.0

1,055,100




2.0

Gross Profit




GP Margin (%)

824,995




86.3

841,235




86.3

858,060




86.3

875,221




86.3

892,726




86.3

910,580




86.3

Net Income (EBIT)




NI Margin (%)

134,808




14.1

147,891




15.2

150,849




15.2

153,866




15.2

156,943




15.2

160,082




15.2

Adjusted EBITDA*




EBITDA Margin (%)

371,706




38.9

387,158




39.7

392,509




39.5

397,942




39.2

403,460




39.0

409,065




38.8
* Adjusted EBITDA = EBIT plus Depreciation and Adjustments (excludes Owners compensation)