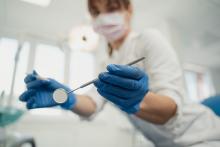 General Family Dentistry AVM608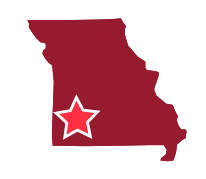 Southwest Missouri
Since 1980 this family dentist has been providing its community in Southwest Missouri with quality dental services and procedures. Operating as a sole-proprietor, the level of patient care is this practice's main focus, from the front desk to the operating table, patients can be certain that they will receive exemplary care during their visit. Through this exceptional customer service, this practice has become desirable due to the high client retention and customer loyalty they have. The owner is currently looking to sell the business either through an outright sale, a short-term transition. Since this practice is only open 3.5 days per week, growth can be achieved for a new owner by expanding the operating hours of the practice. Currently, this business employs 5 people including the resident dentist/owner; full-time dental hygienist, 2 full-time dental assistants, and one full-time receptionist. This team offers extensive experience and all of the employees are willing to remain on through the ownership transition process and after a sale.
This dental practice offers a wide range of general services, focusing on hygiene and operative dentistry for patients of all ages. These services include routine cleanings and exams, restorative work such as fillings, crowns and sealants, and cosmetics which includes dentures, partials and bleaching. Additional cosmetic services include tooth bonding, mouth guards, and TMJ counseling/appliances. Oral surgical services like extractions (including third molar removal), alveolectomy, and both removable and fixed prosthetics are offered at this practice, making it convenient for loyal customers to receive specialty services from their local family dentist. Outsourced services comprise of all endodontics, implant placement, complex oral surgery, and complex periodontal procedures. The practice has between 1,500-2,000 active clients (seen in the last 24 months) with an average addition of 16 new clients each month according to the owner. There has not been any external marketing campaigns done by the practice, therefore, an additional growth opportunity for a new buyer is to easily increase their marketing presence if desired.
This four operatory facility is owned by the doctor and occupies a 2,000 square foot newly remodeled office space, which resides in the heart of town. Being a sole proprietor, this property ideally would be negotiated separately but will be sold with the practice. Alternatively, the owner is also open to a lease or lease-to-purchase agreement. Two operatories are equipped strictly for doctor's use, one of the operatories is equipped for both doctor and hygienist use, while the remaining one is used only by the hygienists. Inside you will also find a reception area, an administration area, a laboratory area, a patient consultation room, and a doctor's office area. Each operatory is equipped with a wall-mounted DDS X-ray machines. Other Notable equipment includes: a digital pano 2-D Plan Meca panoramic Promax X-ray machine, Cavijets Ultrasonic cleaning and scaling unit, and a Midmark autoclave for sterilizations. PBS practice management software is used simplifying daily tasks associated with operating a general family dentist practice. Per the dentist, all equipment is up-to-date and in-line with current dental office standards. An outright sale would include all of the assets, equipment, supplies and the well-established patient list.
The practice generated $460K+ in collections in 2017 and has produced as much as $525K+ five years ago (2012). The decline in collections is a result of the owner's choice to decrease the practice's operation hours and some reduced services, so it would be reasonable to assume historical revenues could easily be reestablished by a new owner. Dental supplies and lab expenses in 2017 are estimated to be 13% of collections, implying a gross margin of 87%.The normalized operating profit/net income of this practice "as-if" it was trading as an S-Corporation is estimated to be ±16%-18%+ of collections. Annual discretionary cash flow earnings (adjusted EBITDA) available to a new owner is expected to be more than 40% of sales or ±$200K, which exceeds industry expectations. This would be sufficient to service any debt financing and for the new owner to still receive a decent remuneration package. The estimated value range from this practice is between $260K and $330K (excluding cash, receivables, liabilities and facilities). For illustration purposes, based on weighted averages of our analysis/method, as described in our valuation report, the estimate of value of the Company as of December 31, 2017 is around $300K.
Dentistry AVM608

Historical




2017

Base




2018

Forecast




2019

Forecast




2020

Forecast




2021

Forecast




2022

Sales/Collections




% Increase

462,350




-1.6

471,597




2.0

481,029




2.0

490,650




2.0

500,463




2.0

510,472




2.0

Gross Profit




GP Margin (%)

398,542




86.2

411,889




87.3

419,079




87.1

427,003




87.0

434,989




86.9

443,775




86.9

Net Income (EBIT)




NI Margin (%)

68,130




14.7

67,744




14.4

68,991




14.3

71,561




14.6

73,112




14.6

76,262




14.9

Adjusted EBITDA*




EBITDA Margin (%)

195,504




42.3

211,541




44.9

214,227




44.5

218,249




44.5

221,267




44.2

225,989




44.3
* Adjusted EBITDA = EBIT plus Depreciation and Adjustments (excludes Owners compensation)