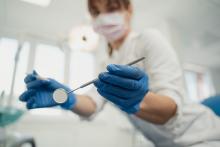 General Family and Cosmetic Dentistry GLM118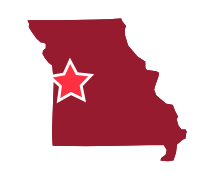 West Central Missouri
This Dentist practice currently holds a C-Corp classification. The owner is looking to sell the business either through an outright sale or gradually through a junior partner buy-in. The owner is also willing to stay on after a sale to ensure a new owner has an effective and sustainable transition. This well-established dental practice has been operating in west-central Missouri for over 25 years. This practice participates primarily operates as a "fee-for-service" practice but does also participate with some insurance plans. They strive to provide exceptional preventative and cosmetic dental care in the region at a moderate cost. This practice operates 5 days a week with limited hours on Thursday and Friday, but they do have the capacity to implement additional hours for a full workweek. Currently, besides the owner dentist this practice employs an additional 4 people, 2 full-time and 2 part-time. Staff roles include: a dentist, dental hygienist, dental assistant, and a business assistant. Everyone staff member has multiple years of experience within the industry, and all of them are likely to stay on after a sale.
This practice offers a variety of general, restorative, and cosmetic dental services. General and cosmetic procedural services are this practice's main source of business which includes: dental prophylaxis, restorative fillings, crowns and bridges, root canals, veneers, and whitening. Preventative procedures such as X-rays, fluoride treatments, and various types of routine examinations are provided to maintain patient's dental health. Restorative dental services offered include: sealants, and extractions. They have a good relationship with local practitioners who they refer clients to for much of the specialist services like: periodontal surgery, endodontic treatments, prosthodontics, and orthodontic care. Although this practice does not offer these specialty services, an adequately trained new owner could perform them in-house. Per the owner, this practice has a current active database of 1,298 patients who have visited in the past two years, and a total client base of 1,500.
The owner leases office space in an attractive ~8,500 square foot office building placed on just over an acre of land in a high traffic area with an abundant sized parking lot, making patient visits to the dentist convenient. The dedicated dental office space is estimated to be ±3,000 sq ft and consists of five fully equipped operatories, a spacious waiting/reception area, an electronic imaging room, a laboratory, and an administrative office. Each operatory has a cable TV so each patient is comfortable during their time at the Dentist. All equipment is currently owned by the practice, notable equipment includes: a panoramic X-ray machine, a Midmark M11 UltraClave sterilization unit and various other lab equipment. Intra-oral cameras are used for many of the procedures, these cameras are designed for efficiency and comfort, and they also increase communication with patients. This practices prides itself in the utilization of state-of-the art technologies, and is always utilizing new innovations within the industry. This practice relies on Dentrix practice management software to handle its client database and administrative needs. An outright sale would include all of the assets, equipment, supplies and the well-established patient list.
The practice has been consistently producing over $700K in gross sales over the last five years. In 2016, the practice generated a total of over $720K in collections. Annual discretionary cash flow earnings to a single new owner, i.e. adjusted EBITDA or doctors gross income, is estimated to be more than 38% (above industry averages), i.e. ~$270K+, sufficient for a new outright owner to service any debt financing and still receive a generous remuneration package. The estimated value range of this practice from business operations alone is between $440K and $500K (excluding cash, receivables, liabilities and facilities). For illustration purposes, based on weighted averages of our analysis/method, as described in the valuation report, the estimate of value of the Company as of December 31, 2016 is around $455K.
Dentistry GLM118

Historical




2016

Base




2017

Forecast




2018

Forecast




2019

Forecast




2020

Forecast




2021

Revenue/Sales




% Increase

712,674




-2.1

707,792




-0.7

721,948




2.0

736,387




2.0

751,115




2.0

766,137




2.0

Gross Profit




% Increase

623,041




87.4

625,054




88.3

633,167




87.7

646,722




87.8

661,149




88.

674,714




88.1

Net Income (EBIT)




NI Margin (%)

-2,530




-0.4

10,437




1.5

9,868




1.4

14,638




2.0

20,180




2.7

24,755




3.2

Adjusted EBITDA*




EBITDA Margin (%)

273,440




38.4

289,167




40.9

291,385




40.4

298,971




40.6

307,356




40.9

314,803




41.1
* Adjusted EBITDA = EBIT plus Depreciation and Adjustments (excludes Owners compensation)