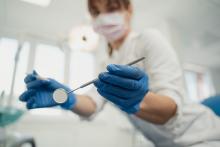 General Dentistry SGT804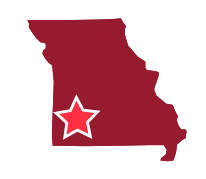 Southwest Missouri
Priding itself on offering quality dental services, this general dentistry located in southwestern Missouri, has been providing comprehensive and efficient care in a compassionate and friendly environment to its patients for the past 30 years. Operating as an S-Corp, it looks to emphasize the importance of prevention and healthy teeth while developing professional and personal relationships with its patients. The practice accepts all major credit cards and most insurance companies. The current owner has developed strong ties throughout the community and has worked hard to ensure his patients nothing but the best care possible. They are interested in transitioning ownership of the business within the next couple of years either through an outright sale or a short-term transition. Business hours are from 8am-5pm on Mondays, Tuesdays, and Thursdays and 8am-4pm on Fridays. Furthermore, this practice employs 6 people including the current resident dentist/owner, a full-time hygienist, a full-time office manager, a full-time receptionist, and two full-time dental assistants. Overall, the team is comprised of a group of experienced and driven individuals who are compassionate about their jobs and their community, and all of them are likely to stay on after a sale.
This practice offers a wide variety of dental services to patients of all ages focused mainly around preventative care and oral hygiene. These services include routine exams, cleanings, deep cleanings, as well as a wide range of restorative treatments including composite fillings, crowns, bridges, implants and veneers. This practice also performs routine endodontics and oral surgery. They work closely with many local specialists such as endodontists, periodontists, oral surgeons, pedodontists, and orthodontists to provide the best treatment options for most aspects of dentistry. This practice uses services provided by the two best dental labs in the area. Through these services they have developed a strong and growing client base with high customer loyalty and retention. Currently, this practice has approximately 2,619 active clients and average 11 new patients per month.
This three operatory facility recently, relocated to this multi-dental office complex, is leased by the current resident dentist/owner and occupies 1,550 square feet. The lease is due October 31, 2019 and has a renewable clause which will transfer to a potential new owner. In addition to the three operatory rooms, the practice consists of a laboratory area with additional storage space, a make ready with ample cabinets, two offices for the current resident dentist/owner and office manager, a reception area, a kitchen, and a private restroom. One operatory is equipped and used by the dentist/owner for clinical use, the second is equipped for clinical and assisted hygiene, and lastly the remaining operatory is strictly equipped for hygiene. Each operatory is equipped with Pelton Crane Coachman patient chairs, delivery units, nitrous oxide, a Sharp 43" Roku TV, a 20 inch Windows computer system, and a SmartLite Focus pen. Other notable equipment include a Cranex 3+, a Schick intraoral camera, four ergonomic saddle chairs (one with back support), a Wave One Endo unit from Dentsply, a M11 UltraClave, an Ultrasonic Cleaning System, a Cavitron Plus and a Cavitron Select SPS . Furthermore, the practice employs the dental software Eaglesoft which helps with the management of the practice and helps simplify day-to-day operations needed to run the practice efficiently.
This practice recorded $550k+ in collections in 2018 and has maintained stable collections consistently $500K+ over the past five years. Growth opportunities for a potential new owner from expanded services, by increasing the practice's work hours/days a week (currently 4-day week) as well as their marketing presence throughout the surrounding community, could yield higher collections. Due to this stability, this practice's average profit margin ranges from 10%-13%, which is in line with the five-year industry average. Annual discretionary cash flow earnings to a single new owner, i.e. adjusted EBITDA or doctors gross income, is estimated to be more than 40% (~industry averages), i.e. ~$225K+, sufficient for a new outright owner to service any debt financing and still receive a generous remuneration package. The estimated value range from this practice is between $275K and $370K (excluding cash, receivables, liabilities and facilities). For illustration purposes, based on weighted averages of our analysis/method, as described in our valuation report, the estimate of value of the Company as of December 31, 2017 is around $310K.
General Dentistry SGT804

Historical




2017

Base




2018

Forecast




2019

Forecast




2020

Forecast




2021

Forecast




2022

Sales/Collections




% Increase

540,821




-1.9

550,929




1.9

561,947




2.0

573,186




2.0

584,650




2.0

596,343




2.0

Gross Profit




GP Margin (%)

461,904




85.4

477,851




86.7

484,405




86.2

494,471




86.3

504,683




86.3

515,868




86.5

Net Income (EBIT)




NI Margin (%)

58,645




10.8

69,145




12.6

74,488




13.3

76,888




13.4

78,386




13.4

79,198




13.3

Adjusted EBITDA*




EBITDA Margin (%)

198,076




36.6

227,233




41.2

235,738




42.0

241,363




42.1

246,151




42.1

250,317




42.0
* Adjusted EBITDA = EBIT plus Depreciation and Adjustments (excludes Owners compensation)