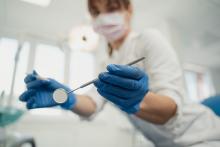 General Dentistry Practice P357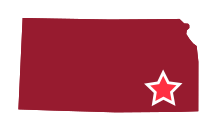 Southeast Kansas
Located in southeast Kansas, this successfully managed and operated 1040 square foot family dental practice has been proudly serving its community since the current doctor opened the doors in 1976. Serving patients from a diverse background in a wide locale, the owner and staff pride themselves on providing individualized attention to each and every patient. With quality and professionalism always as their top priority, it's no wonder this practice draws patients from significant distances looking for high quality, personalized care. This has resulted in an increased rate of repeat business, it's not unusual for three generations of the same family to be receiving their treatment at this practice. The owner/dentist is nearing retirement and is interested in selling the business within the next year and is very willing to stay on for a while to help the new doctor become established in the community, as well as acting as a consultant, if needed, regarding direct patient care.
The practice offers a broad range of general practice treatment options. Specific services include; thorough examinations, cancer screenings, fillings, crowns and bridges, tooth removal, root canals, professional teeth cleanings by registered dental hygienists, nonsurgical periodontal treatment, dentures (both full and partial), implant restoration, and minor orthodontic (Invisalign) procedures. To accommodate patients with busy schedules, the office stays open late one night a week. The business comes equipped with modern, up-to-date equipment, and is located in the downtown area adjacent to many other businesses with free parking next to the office. Available equipment includes: digital x- ray units throughout the office, four intraoral machines (1 in each operatory), one panoramic x-ray unit (which is convertible to 3-D cone beam), two laser decay detectors, a digital scanner for restorative and orthodontic purposes and fluorescent light testing items used for pathology screening, air compressor and suction machine (only a few years old) and a 32- inch wall mounted television in the reception room used for patient education. A new high capacity server was installed in May of 2015.
The sale would include all of the assets, equipment, supplies and a well-established patient list. Along with the owner, the staff includes another 5 employees, including; two dental hygienists, one office manager, and two chairside assistants who are cross trained to help in the business office. The practice offers four separately enclosed operatories (not an open concept), which can be used by the doctor or hygienists. Currently, two are used by the doctor and two by the hygienists. Other spaces include; reception room, business office, panoramic x-ray room, lab, supply room, restroom, and the doctor's private office. The real-estate and facilities are owned by a separate landlord. The owner and landlord have always worked well together, whether dealing with routine maintenance or remodeling issues thus, the owner believes a continuing lease for the business will be available.
This debt-free business consistently grosses around $500K and currently generating $568K in 2016. This consistent collection base is being generated by a stable client base of ~1,250 active clients. Over the past 5 years the practice has been cash flow positive, with net income (operating profit) estimated to be between 5% and 14% (~$81K in 2016). Annual discretionary cash flow earnings to a single new owner, i.e. adjusted EBITDA or doctors gross income, is estimated to be more than 40% (better than industry averages), i.e. ~$220K+, sufficient for a new outright owner to service any debt financing and still receive a generous remuneration package. The estimated value range of this practice from operations is between $240K and $340K (excluding cash, receivables, liabilities and facilities). For illustration purposes, based on weighted averages of our analysis/method, as described in the valuation report, the estimate of value of the Company as of December 31, 2016 is around $275K.
Dentistry P357

Historical




2016

Base




2017

Forecast




2018

Forecast




2019

Forecast




2020

Forecast




2021

Revenue/Sales




% Increase

568,950




16.7

580,329




2.0

591,936




2.0

603,774




2.0

615,850




2.0

628,167




2.0

Gross Profit




GP Margin (%)

497,451




87.4

504,048




86.9

514,721




87.0

526,525




87.2

538,595




87.5

550,938




87.7

Net Income (EBIT)




NI Margin (%)

81,433




14.3

75,490




13.0

64,485




10.9

71,283




11.8

80,416




13.1

90,018




14.3

Adjusted EBITDA*




EBITDA Margin (%)

234,018




41.1

231,128




39.8

223,235




37.7

233,208




38.6

245,579




39.9

258,485




41.1
* Adjusted EBITDA = EBIT plus Depreciation and Adjustments (excludes Owners compensation)