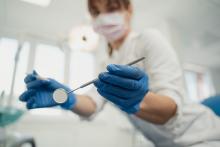 General Dentistry MW204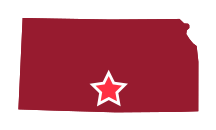 South Central Kansas
Operating in a metropolitan area in South Central Kansas, this general dentistry practice has been successfully practicing at this location for over 35 years. The practice has garnered a welcoming reputation in the community through decades of quality service, a focus on personalized care and scheduling in a timely manner. Incorporated as an S-Corp, they offer general restorative dentistry with a strong hygiene program and also provide a number of specialist services to the local clientele. A strong sense of community with patients has been fostered over the years, which has resulted in a high level of client retention. The owner is looking to retire, but is willing to stay on as long as needed to ensure that client relationships stay intact. Currently, the practice operates 4 days a week, which would allow a new owner to expand hours for a full work week. Not including the owner, the practice operates with 5 full-time employees and 2 part-time employees. The full-time staff roles include 1 receptionist, 1 office manager, 2 assistants, and 1 hygienist. The part-time employees consist of 2 part-time hygienists. The team offers significant experience and is expected to stay on after the sale.
The majority of business offerings for this practice revolve around general dentistry procedural services such as patient exams, hygiene therapy, extractions and x-ray examinations. Restorative procedures include crown and bridge work, fluoride treatments and sealants, implant restorations, restorative fillings and other aesthetic restorations. Additional service offerings include orthodontics/clear aligners and cosmetic dental work that includes bleaching programs. Complex endodontic treatment, implant placement and surgical extractions such as wisdom teeth, are referred. The practice has been able to grow by word-of-mouth, serving 3,090 active clients (seen within the last 24 months) with approximately 30 new clients per month. The practice lacks a website and new patients are not actively solicited. This would allow a buyer to easily expand their marketing presence.
Located on a major thoroughfare in town, the building has excellent visibility and ample parking for clients. The 2,800 square ft. building is owned by the owner, although only 1,400 sq. ft. is currently being used. A new owner could expand the size of the practice if they so choose. A buyer could continue with a lease, lease-to-purchase or purchase agreement. The dental office has two doctor operatories and two hygiene operatories. Each of the four operatories has digital and panoramic x-ray capabilities and is equipped with computers, Eaglesoft practice management software, electronic measurement for endodontics, and internet access. The dental office also has a tray and sterilization room, as well as an x-ray and digital imaging room complete with a cephalometric x-ray machine. The practice is complete with a well-furnished reception and waiting area, a receptionist office, an administrative area and two bathrooms. Notable equipment includes: a panoramic/cephalometric x-ray machine, a Progeny intra-oral x-ray machine, a Midmark M11 UltraClave sterilization unit, a nitrous oxide/oxygen delivery system, dental chairs, and various other lab, dental and sterilization equipment. An outright sale would include all of the assets, equipment, supplies and the well-established patient list.
The practice generated $800k in collections for 2016 and has produced as much as $980k+ annually over the past five years. Cost of drugs, dental supplies and lab expenses in 2016 are estimated to be ~10.5% of collections, implying a gross margin of 89.5%. This practice is cash flow positive, with net income/net profits estimated at over 13% of revenue (or $104k in 2016). Annual discretionary cash flow earnings to a single new owner, i.e. adjusted EBITDA or doctors gross income, is estimated to be more than 35% of collections (in line with industry averages); i.e. ~$280k+. This is sufficient for a new outright owner to service any debt financing and still receive a generous remuneration package. The estimated value range from this practice is between $410K and $540K (excluding cash, receivables, liabilities and facilities). For illustration purposes, based on weighted averages of our analysis/method, as described in our valuation report, the estimate of value of the Company as of December 31, 2016 is around $480K.
Dentistry MW204

Historical




2016

Base




2017

Forecast




2018

Forecast




2019

Forecast




2020

Forecast




2021

Revenue/Sales




% Increase

796,339




-7.5

783,651




-1.6

799,324




2.0

815,310




2.0

831,616




2.0

848,249




2.0

Gross Profit




GP Margin (%)

718,454




90.2

704,870




89.9

715,254




89.5

729,559




89.5

744,150




89.5

759,033




89.5

Net Income (EBIT)




NI Margin (%)

104,127




13.1

87,938




11.2

103,171




12.9

114,203




14.0

116,447




14.0

122,305




14.4

Adjusted EBITDA*




EBITDA Margin (%)

275,742




34.6

263,286




33.6

282,326




35.3

297,241




36.5

303,446




36.5

313,343




36.9
* Adjusted EBITDA = EBIT plus Depreciation and Adjustments (excludes Owners compensation)