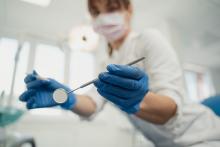 General Dentistry MOS746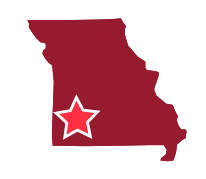 Southwest Missouri
This dental practice specializes in general dentistry with a strong emphasis on removable prosthodontics and oral surgery. They currently operate as a Professional Corporation and file taxes as an S-Corp. For the last 30+ years, this one dentist practice has been built on honesty, customer service, and consistent care. This has allowed them to thrive off referrals and have long-term retentions of their existing customers, as well as see roughly 5 new clients per week while being open 4.5 days a week (3.75 for clients). This practice is the only dental practice in the area, and the quality care they provide brings in two-thirds of their customers from outside of town and up to an hour away. In addition to the owner dentist and business manager spouse, they employ a part-time hygienist, and 3 assistants (all expanded function certified). The current owner dentist and wife office manager team are looking for a gradual transition to the right buyer, while all other team-members are expected to stay on following the transition.
The current practice has expertise in general dentistry, removable prosthodontics, oral surgery, and limited orthodontia. General dentistry includes extractions, root canals, restorative fillings, crowns and bridges, and implant support prosthetics, among others. Their preventative offerings include dental prophylaxis, x-rays, fluoride treatments, exams, etc. Removable prosthodontic services includes both full and partial removable dentures and Orthodontia services include conventional bands, brackets and wires. For ease of time on the patient, the practice currently refers out molar endodontic, surgical extractions, wisdom teeth, implant placement, and orthodontic TX above class I. They have a total of 10,014 patients on file (per the owners) of which 2,526 have been seen in the past 36 months and are thus considered active, all the while continuing to see approximately 25 new clients per month.
The practice currently operates out of a leased tri-occupant building space in the heart of town. The roughly 2,000 Sq. Ft. facility is leased month-to-month at $950 per month, and this attractive lease is expected to transfer to a new owner. The facility, renovated in 2012, houses 3 dentist operatories and a hygiene operatory. The practice also has a patient reception area, employee rest area, an panoramic imaging area, doctors office and other admin back office spaces. Two of the operatories have a Preva plus intraoral x-ray scanner by Midmark. Other notable equipment includes a panorex/cone beam computed tomography machine, 6 workstations, a new compressor with suction, new hand piece sterilizers and newer delta sterilizer autoclave. As well as, an x-ray processor, portable defibrillator, Cavitron scaling system in each operatory, delta sterilizer, 4 dental EZ chairs, and newly upgraded HP computers for administrative work. The practice currently uses Eaglesoft dental practice management software mainly for accounting and scheduling, since they are not currently using digital patient charts (with the addition of Patterson's patient records module the practice could easily become digital). All assets, equipment, fixtures and fittings, and the well-established client list will be included in the sale.
The practice has been growing over the past 6 years at a CAGR (compound annual growth rate) of over 1.88%. The practice could look to expand growth with the addition of evening and weekend hours, especially the ability to practice more high income and longer term procedures. They have consistently delivered around $500K+ in gross collections (after Medicaid adjustments) over the last five years and in 2016 generated $560K (after deducting Medicaid adjustments). Estimated net profit ranges between 20% and 25% of total collections (in line with industry averages). Annual discretionary cash flow earnings to a single new owner, i.e. adjusted EBITDA or doctors gross income, is estimated to be more than 42% (above industry averages), i.e. ~$240K+, sufficient for a new outright owner to service any debt financing and still receive a generous remuneration package. The estimated value range of this practice from business operations alone is between $280K and $370K (excluding cash, receivables, liabilities and facilities). For illustration purposes, based on weighted averages of our analysis / method, as described in the valuation report, the estimate of value of the Company as of December 31, 2016 is around $340K.
Dentistry MOS746

Historical




2016

Base




2017

Forecast




2018

Forecast




2019

Forecast




2020

Forecast




2021

Revenue/Sales




% Increase

564,277




4.2

575,563




2.0

587,074




2.0

598,815




2.0

610,792




2.0

623,007




2.0

Gross Profit




GP Margin (%)

471,759




83.6

481,861




83.7

490,767




83.6

500,583




83.6

510,594




83.6

520,806




83.6

Net Income (EBIT)




NI Margin (%)

105,085




18.6

109,111




19.0

119,368




20.3

130,738




21.8

142,515




23.3

154,710




24.8

Adjusted EBITDA*




EBITDA Margin (%)

240,322




42.6

245,700




42.7

257,323




43.8

270,072




45.1

283,242




46.4

296,845




47.6
* Adjusted EBITDA = EBIT plus Depreciation and Adjustments (excludes Owners compensation)