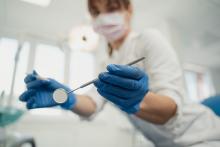 General Dentistry BVP208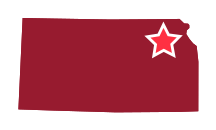 Northeast Kansas
For over 36 years, this practice has been helping patients in the Northeastern Kansas suburbs maintain healthy teeth through a full array of general dental services, including periodontal, restorative, and specialized TMJ services, among others. A testament to its strong internal marketing and high patient satisfaction, they create a regular inflow of clients to add to a base of ±1,400 active clients (as seen in the last 24 months). The practice's wealth of 5-star online reviews and high rate of retention among patients vouches for its reputation within the community. Despite a high concentration of dental practices in the same building and area, the owner believes this practice's quality of care and access to services such as CEREC give it a competitive advantage over nearby doctors. Operating four days out of the week (Monday through Thursday), this S-Corporation employs four workers other than the dentist/owner—one full time administrative assistant, a dental assistant, and two registered dental hygienists (one being part-time). This well-trained team is expected to remain on after the sale. The owner is ideally looking for an outright sale of this practice followed by a transition period, but is open to discussing other sale options with a potential buyer.
With state-of-the-art technology and years of continued training and experience, this practice offers a full catalog of dental services—including standard cleaning and prevention, CEREC restorations, periodontal services, the diagnosis and treatment of TMJ dysfunction, cosmetic services, oral surgery, socket preservation, and implant placement. An initial oral examination is comprised of a visual inspection, charting, intraoral photographs, periodontal probing, and both panoramic and bite-wing x-rays—all part of an interactive codiscovery appointment that helps define a patient driven treatment objective. This helps create a high level of patient driven care and treatment. This is one of the few dental offices in the area with a CEREC Bluecam, MC XL milling unit, and porcelain oven—offering long lasting, bio compatible crowns to patients in just one visit. Restorative and cosmetic services include implant placement and restoration, comprehensively driven cosmetic dentistry, and two whitening techniques: an at-home tray system as well as a highly effective Deep Bleaching system. Further bolstering this office's specialist offerings is their knowledge and expertise of Temporomandibular Joint dysfunction syndrome (TMJ). The doctor's training and experience in the area allows for the diagnosis and treatment of TMJ and other jaw-related problems.
Positioned across from a shopping center in a highly trafficked suburban area, this 2,475 square foot facility operates in the ground floor of a two-story executive office building. According to the owner, the property owner would be accommodative to a new owner wishing to expand the office premises to either of the adjacent spaces, as the neighboring tenants are on short-term leases. The office space features a modernized, well-kept interior and reception area. There are four operatories (two hygiene and two dental) with Adec dental chairs and units, and six dental optimized computer systems throughout the office, in addition to an office iPad. This is an entirely paperless office, using Eaglesoft practice management software and digital radiography that includes a Dentsply Sirona Galileos CBCT unit, allowing for 3-D scans for diagnostic and implant placement. The practice also has training and diagnostic equipment (dental microscope) to evaluate and bacterial test periodontal pathogens. Other key equipment includes the aforementioned CEREC acquisition and milling unit, Ostell ISQ scales, two sinus lift kits, a Dentsply Sirona Cavitron, and a Midmark M11 Automatic Sterilizer. All assets including key equipment, technology, supplies, and client lists will ideally be included in the sale.
This practice's modernized facility, expansive service coverage, and highly experienced and caring team have resulted in consistently positive cash flows with identifiable room for growth; the owner estimates that up to $100k is referred out in endodontics alone, with additional expansion opportunity available in orthodontics, sleep dentistry, and pediatric care. Gross sales have averaged ~$950k over the past five years and decreased to ~$920k in 2018. Profit margins are estimated to be up to ~20%, above with the five year industry average of ~15%. Annual discretionary cash flow earnings, i.e. adjusted EBITDA, is estimated to be ~45%+ of revenue, or ~$420K+, ideal to help service any debt financing and still receive a generous remuneration package. The estimated value range from this practice is between $670K and $780K (excluding cash, receivables, liabilities and facilities). For illustration purposes, based on weighted averages of our analysis/method, as described in our valuation report, the estimate of value of the Company as of December 31, 2018 is around $740K.
General Family Dentistry BVP208

Historical




2018

Base




2019

Forecast




2020

Forecast




2021

Forecast




2022

Forecast




2023

Sales/Collections




% Increase

919,565




-5.8

930,242




1.2

948,847




2.0

967,824




2.0

987,181




2.0

1,006,924




2.0

Gross Profit




GP Margin (%)

786,605




85.5

787,193




84.6

805,492




84.9

822,133




84.9

838,473




84.9

855,760




85.0

Net Income (EBIT)




NI Margin (%)

25,202




2.7

30,711




3.3

60,689




6.4

54,445




5.6

44,014




4.4

51,181




5.1

Adjusted EBITDA*




EBITDA Margin (%)

214,318




23.3

211,737




22.8

243,439




25.7

238,936




24.7

230,264




23.3

239,207




23.8
* Adjusted EBITDA = EBIT plus Depreciation and Adjustments (excludes Owners compensation)