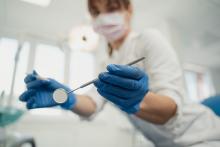 General Dentist PV208B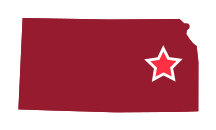 East Central Kansas
Committed to comfort and quality dental care, this practice has served their patients for over 40 years. The owner has been diligently pursuing continuing education programs in order to keep this Sole-Proprietor designated practice state of the art an up to date on new equipment and procedures. Through this dedication to advancing the practice, they are able to provide top notch family and cosmetic dentistry procedures, including preventative and restorative dentistry and some limited specialist services. Ideally, the owner would prefer to sell at fair market value but since they rent from a landlord dentist that no longer wants to lease the space and would prefer to merge this practice into theirs there isn't a "free market". As evidence by their numerous positive online reviews on Google, the owner is well respected in their Eastern Kansas town. This favorable reputation has lead this practice to maintain a current level of +1000 current active patients (seen in last 24 months). They operate with a 4 day week schedule plus one Saturday per month, in order to best adapt to their patients' needs. Currently, the staff consists of the owner / dentist, 3 part time hygienists generating 5 days per week of Hygiene, 1 dental assistant, and 1 office manager plus a part time administrative assistant who works a half day, totaling to 6 employees. Depending on the requirements of the acquiring dentists, all of this staff are prepared to stay on with the business after the transition.
Offering family and cosmetic dentistry services, they focus on adult restorative dentistry which allows their patients to ensure that they have a healthy, functional, and esthetic smile. Family care services include routine services such as general exams, cancer screenings, fluoride treatments, and digital imaging. All of these services are offered to all ages, from young children to older adults. Specialized comprehensive cosmetic services offered by this practice include tooth colored fillings, tooth whitening, veneers, bonding gaps between teeth, specialty bridges and partial dentures, implant restoration, and the use of the latest materials for making crowns that look so realistic you can't tell if they are real or not.  
The ~1,200 square foot space, has 3 operatories, and is currently leased from the landlord dentist who owns the free-standing 2,600 square foot building via a separate legal entity. The landlord dentist is not willing to continue to lease the space to a new owner and instead wants to absorb the space into their existing office. The reception and waiting area plus the staff lounge and private office are shared by both practices. Of the 3 operatories, 2 are used as hygiene rooms, but all of them can be used by the dentist. Key equipment in each operatory, bought by the Sole Proprietorship of the seller, includes Pelton & Crane rear delivery systems with custom cabinetry, ADEC chairs, one of which is brand new for Dr to provide the latest in patient comfort patient and super thin back to reduce Dr. stress. Also included are track lights, Brewer stools, Planmeca Intraoral X-ray units in each room, Nitrous oxide flow meters, mobile cabinets, and ADEC Clean Water Systems. Some other special items include Cavitron and  Prophy Jet for each hygiene room. Other key equipment includes; Midmark MII Autoclave, Statim 2000 Autoclave, and various other smaller equipment items used for the dentistry services. Historically, the seller has maintained joint ownership of some of the equipment with the landlord dentist. This specific equipment includes, Planmeca Panoramic X-ray unit, Scan X digital imaging system, Recessed Ultrasonic Unit for central sterilization, vacuum pump, compressor, various small equipment, conference and break room furnishings, and various dental technology such as the server and network switches and software items, primarily the contract with Patterson Dental for use of the Eagle Soft dental program. The sale of this practice would include all of the assets, equipment, supplies and the well-established patient list associated with this sole proprietorship.
Until 2015, this practice was on an upward growth trend reaching a high of ±$530K in collections. However, as the current owner nears retirement and has reduced their production, collections have declined and appear to be levelling off ~$450K. Due to COVID-19 2020 colleections are expected to be 9.4% down at around $408K. After normalizing for an dentist owner's salary, and reducing surplus staff costs (2 Office manager not needed) thereby converting this sole proprietor to an S-Corp operation, operating profit margins are ~14%. Annual discretionary cash flow earnings, i.e. adjusted EBITDA or doctors gross income, is estimated tob be around $200K/year or 45%+ when assessing this as a percentage of 2020 COVID affected collections (above industry norms).  Sufficient for a new owner, if this were to be an  outright sale, to service any debt financing and still receive a generous remuneration package OR in this instance of a merger pay a new dentist to help with production. The estimated value range from this practice is between $220K and $285K (excluding cash, receivables, liabilities and facilities). For illustration purposes, based on weighted averages of our analysis/method, as described in our valuation report, the estimate of value of the Company as of December 31, 2019 is around $265K (noting that year-to-date to Sept 2020 numbers have been factored in).
Dentistry PV208B

Historical




2019

Base




2020

Forecast




2021

Forecast




2022

Forecast




2023

Forecast




2024

Collections




% Increase

450,506




-8.4

408,065




-9.4

416,227




2.0

424,551




2.0

433,042




2.0

441,703




2.0

Gross Profit




GP Margin (%)

393,893




87.4

353,898




86.7

361,496




86.9

368,056




86.7

376,144




86.9

383,667




86.8

Net Income (EBIT)




NI Margin (%)

58,776




13.0

57,608




14.1

57,216




13.7

60,875




14.3

63,343




14.6

67,517




15.3

Adjusted EBITDA*




EBITDA Margin (%)

196,666




43.7

296,876




48.2

197,877




47.5

202,943




47.8

206,832




47.5

212,440




48.1
* Adjusted EBITDA = EBIT plus Depreciation and Adjustments (excludes Owners compensation)