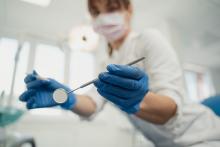 General Dental Practice LLC HI434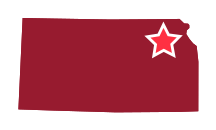 Northeast Kansas
This "turnkey" practice is perfectly suited for a dentist wanting to purchase an already well-established, successful practice. Located less than 1.5 hours from Kansas City, in an energetic Kansas community of more than 3,500 people. This family dental practice has operated as a Sole Proprietor but converted to an LLC in 2015. This quality practice is a 3rd generation dentist opportunity that the current owner has owned and operated for almost 35 years. The business has room for growth as it currently affords the dentist a comfortable work schedule, operating four days per week and allowing them to take up to 5 weeks of vacation per year. The owner-dentist is desiring retirement and is interested in selling the business within the next 2 years, but is willing to provide advice and even mentor a new owner during an agreed upon transition period. Besides the dentist, the staff includes six full-time and part-time employees; one office manager, three dental hygienists (two part-time), two chairside assistants who are cross trained to help in the business office and one receptionist. All of whom will remain on after a sale.
The family-orientated business has excellent relationships with its patients and it is not uncommon for the practice to serve multiple generations within a family. Last year the practice had 2,554 patients through their doors with an average of 5-7 new patients per month. The business is a strong recall and hygiene practice that maintains a very loyal patient base as evidenced by the high repeat business that they receive and more than 85% retention of patients; a necessity for small-town success. As a general dental practice, procedural services offered include, but are not limited to: cleanings and preventative procedures such as patient exams, fluoride treatments, sealants, and panoramic and cephalometric digital X-rays. Restorative procedures include extractions, restorative fillings, fixed & partial dentures, and bridges. The practice also offers cosmetic dental services such teeth whitening, composite fillings, porcelain inlays and veneers, and implant restorative procedures. Advanced or difficult Periodontics, Molar endodontics, Orthodontics, and complex surgery requiring IV sedations are referred.
This 1,700 square foot office comes equipped with four fully functional operatories with up-to-date equipment; two for hygiene and two for general dental/doctor usage and emergencies. The main office consists of 1,176 square foot and includes the operatories, waiting/reception area, business/back office, panoramic x-ray/supply room, doctor's private office, breakroom and restrooms. The ±500 square foot basement area houses the lab, storage and maintenance/mechanicals for the business. The building and real-estate is owned by the owner of this practice and would ideally transfer with the sale via either a purchase, lease-to-purchase or a separate lease arrangement. They have a fully computerized business-suite throughout all operatories, have digital radiography and digital x-ray capabilities including a panoramic/cephlometric x-ray unit. The facility is also equipped with nitrous oxide, uses autoclaves for sterilization and other typical dental equipment including, Dental-Ez chairs and tables, and much more. The sale would include all equipment, supplies and a well-established patient list/records.
Gross sales/collections have grown by a compound annual growth rate (CAGR) of 2.7% over the past 5 years and the practice has consistently grossed over $700K in collections, during 2014 collections were $741K and 2015 estimates will meet or exceed that. The practice maintains positive cash flows with estimated net profit/net income (derived by assuming industry standard for doctor's remuneration) to be in excess of $150K (or 20%+ of revenue). Annual discretionary cash flow earnings to a single new owner, i.e. adjusted EBITDA or doctors gross income, is estimated to be more than 45%, (better than industry averages) i.e. ~$350K+ (before any doctor compensation / remuneration), sufficient for a new outright owner to service any debt financing and still receive a generous remuneration package. The estimated value range of this practice from operations is between $410K and $520K (excluding cash, receivables, inventory, liabilities and facilities). For illustration purposes, based on weighted averages of our analysis/method, as described in the valuation report, the estimate of value of the Company as of December 31, 2015 is around $475K.
Dentistry HI434

Historical




2015

Base




2016

Forecast




2017

Forecast




2018

Forecast




2019

Forecast




2020

Revenue/Sales




% Increase

762,735




2.8

777,990




2.0

793,550




2.0

809,421




2.0

825,609




2.0

842,121




2.0

Gross Profit




GP Margin (%)

676,458




88.7

691,713




88.9

694,341




87.5

708,228




87.5

722,392




87.5

736,840




87.5

Net Income (EBIT)




NI Margin (%)

175,401




23.0

166,901




21.5

159,033




20.0

162,214




20.0

165,458




20.0

168,767




20.0

Adjusted EBITDA*




EBITDA Margin (%)

313,260




41.1

306,139




39.4

299,663




37.8

304,250




37.6

308,915




37.4

313,659




37.2
* Adjusted EBITDA = EBIT plus Depreciation and Adjustments (excludes Owners compensation)