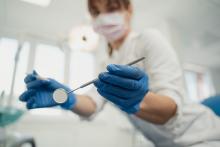 General, Cosmetic & Orthodontic Dentist DEP336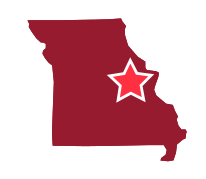 East Central Missouri
Equipped with the latest advances in high tech dental equipment, this state-of-the-art dental practice prides itself on offering each patient an uncompromising standard of high quality care. Lead by a Doctor of Medicine in Dentistry (DMD) with over 20 years of experience, this S-Corporation is located in a rapidly growing community in Eastern Missouri. Offering an extensive list of general, cosmetic & orthodontic, and specialized services, they add 35 new clients on average per month to an active client base of ~3300. Looking to take a step back in the next 4 to 5 years, the owner is currently exploring a partner buy-in involving their associate Doctor of Dental Surgery (DDS). By focusing on offering both a professional and efficient experience to its patients, according to the owner, the practice is very well respected. There are 14 employees working 4 days per week, of those 9 are full-time employees including; the owner dentist (DMD), the associate dentist (DDS), 4 hygienist, 3 dental assistants, and 3 front desk assistants. All employees will remain past the buy-in / transition, per the owner.
In order to achieve the owner's goal of keeping as many jobs in-house as possible, this practice has built up an expansive list of services offered. General dental services include; routine exams/checkups, fillings/restorations, dental sealants, exodontia, anterior and posterior pulp therapy, endodontic therapy, and precision dentistry. Cosmetic and orthodontic services are an important part of the practice and include; porcelain veneers, bonding, teeth-whitening, dental bleaching, straight wire braces, and clear aligner orthodontics. With the addition of the new associate (potential partner), the practice now also offers implant specialist work and has made major investments into implant equipment to provide implant procedures utilizing the Astra System. Another way the practice sets itself apart is through its expansion of specialized techniques and services including; complete & partial removable dentures, immediate dentures, denture repairs, dental bridges, and crowns. In the ever-changing world of dentistry, the owner has consistently adapted resulting in top-of-the-line care for all its patients.
Located in a rapidly growing community, the 12,000 square foot free standing building is owned by the owner through an LLC. Half of the building is rented out to a separate tenant / entity and the remaining 6,000 square feet is split between the main dental practice floor (3,000 square feet) and the basement (3000 square feet) used by staff. Customers enter the building into an expansive waiting / reception area and beyond that are 2 back processing office spaces. All operatories are located on the perimeter outer walls in an "L" Shape, with renovations underway to add an 8th operatory thus allowing capacity for 4 doctor and 4 hygienists. Each operatory features a Pelton and Crane Spirit Dental chair, a Mininstar S Scheu Dental Pressure Molding Unit, and a Kerr Dental Demi Ultra Led Curling Light. Radiology services are offered using a 3D CBCT Clearstream 9300, a Planmecea Emerald Intra Oral Dental X-Ray, and a Portable Noman Pro 2 Dental X-Ray. Other major equipment found throughout the facility include; a Blue Sky Bio Safety Stop Surgical Implant Kit, a Blue Sky Bio BlueTouchNon-Optic implant motor, a Porter Sentinel Nitrous System, a Planmeca Plan Mill 40, an Air Techniques ScanX, 2 Midmark M11 UltraClaves, and a STATIM 5000 Autoclave Sterilization Unit. The basement features 2 dentist offices with shower, a breakroom, a large meeting room, a utility room, a bathroom, and storage space. Through the implementation of Dentrix software, the practice is fully paperless. Ideally, this partner buy-in will include a specified portion of all assets (including liquid cash, receivables and payables), equipment, supplies, and the well-established patient list.
Originally a partnership producing ~$1.8M in collections annually, the owner bought out his old partner and brought on an associate in 2019. Collections dipped briefly during the transition and due to COVID-19 to $1.6M, but have since rebounded to ~$2M in 2021. Dental supplies and lab expenses are is estimated to be 13.5% of collections which translates to an 86.5% gross margin. Normalized net profit, adjusting for partner "true-ups", is estimated to be 16% - 20% of collections, which is above industry standards. Annual discretionary cash flow earnings (adjusted EBITDA), often referred to as "Doctor's Gross Income" in dentistry, is also expected to be above industry expectations ~40%+ of collections or >$850K - this is before the partner remuneration is made. Since, this opportunity is likely to involve a partner buy-in, it is clear the practice produces sufficient cash flows to benefit BOTH partners and will result in a HIGH-END salary to both during a smooth incentivized transition. The estimated value range for 100% of this dental practice is between $1.24M and $1.385M (excluding: cash, receivables, liabilities and facilities). For illustration purposes (ONLY), based on the weighted averages of our analysis and methodology, as described in our valuation report, the estimate of value as of December 31, 2021 for the practice is around $1.305M (note: this is NOT RedTire's selling price just a guidance number).
Dentistry DEP336

Historical




2021

Base




2022

Forecast




2023

Forecast




2024

Forecast




2025

Forecast




2026

Revenue/Sales




% Increase

1,993,221




2.47

2,043,052




2.5

2,094,128




2.5

2,146,481




2.5

2,255,147




2.5

1,161,725




2.5

Gross Profit




GP Margin (%)

1,727,170




86.7

1,768,292




86.6

1,812,159




86.5

1,858,416




86.6

1,904,877




86.6

1,952,090




86.55

Net Income (EBIT)




NI Margin (%)

430,744




21.6

440,316




21.6

452,225




21.55

459,462




21.4

470,949




21.4

484,754




21.5

Adjusted EBITDA*




EBITDA Margin (%)

834,794




41.9

848,407




41.5

864,397




41.3

875,755




40.8

891,405




40.5

909,415




40.3
* Adjusted EBITDA = EBIT plus Depreciation and Adjustments (excludes Owners compensation)