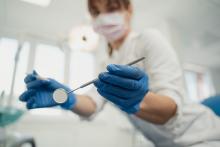 General & Cosmetic Dentist MST631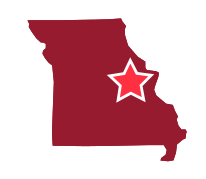 East Central Missouri
Since 1982 this general dentistry practice has worked to acquire a loyal clientele base through personalized service, delivered with honesty and integrity. Developing relationships beyond dentistry, they offer general family, cosmetic and limited orthodontic procedures. Since inception, this S-Corporation has been located in Eastern Missouri and is well-respected as evidenced from the numerous referrals and high retention rates allowing them to average ~20 new clients per month adding to active client base of ~3,500. In order to achieve a successful transition, the owner-dentist is looking to sell the practice either through an outright sale, a short-term transition and will consider staying on to mentor a new owner for a designated period of time. Besides the owner-dentist, they employ 7 full-time support staff working a 4-day week, which includes; two Hygienists, an Office Manager, two Front Desk Assistants, an Administrative Assistant and one Dental Assistant. This team offers multi-year experience, is considered to be well trained and is expected to remain on after the transition.
Aiming to provide top notch family dentistry services to their multi-generational patients, this practice uses a unique combination of science and artistry to literally redesign patient's smiles. As a result of their exceptional customer service, they have been able to achieve a patient retention rate of 90%-95%, according to the owner. Throughout their 40 years of practice they have built up an extensive list of services offered. General preventative procedures includes, but are not limited to; routine cleanings and exams, digital imaging, prophylaxis, dental sealants, periodontal disease treatment and oral surgery including extractions. Restorative procedures including cosmetic are an important service offered by this practice consisting of; teeth whitening, porcelain veneers, bonding, crowns, fillings, bridges, and partial & complete dentures. As they care about clients' pain during surgeries and procedures, this practice offers localized anesthesia and Nitrous Oxide for sedation purposes. Limited specialist treatments are offered or outsourced like, orthodontic treatments, implant consults / options, TMJ (Temporomandibular Joint), complex extractions and oral surgeries.
Operating from a prime location close to the town's parks, museums and art center, this dental practice serves its clients out of a 2,400 square feet free-standing building, privately owned by the dentist. Ideally it would transfer with the sale but the owner is also open to a lease or lease-to-purchase agreement. As you enter the building there is an entryway leading to a spacious reception/waiting room on the left which is furnished with a children's playroom and a coffee bar area. Beyond the reception area is a private dentist office and a consultation room both equipped with Yealink internet phone system. To the right of the reception area, are six operatories, two are equipped with Pelton & Crane chairs, three with DentalEZ Advantage chairs, and one with an Adec chair. Additionally, they also feature three Gendex GX 770 X-ray machines for digital radiographs for use in 5 of the 6 operatories, one Dentsply complete Wave One endodontic system, three 3M Pentamix automix machine crown and bridge impressions, two Dentsply Cavitron Jet Plus SPS unit for hygiene, and three Cavitron 300 ultrasonic scalers. Housed in the practice is a fully equipped lab containing a Chayes Virginia Torit Model trimmer, two Denar Pantographs with D5A articulators and one Buffalo Dental Sta-Vac. Next to the lab is a sterilization room, featuring a Maxisweep S 310 gallon Sweep Zone recessed digital ultrasonic cleaning system and a Tuttnauer 2540M Autoclave. Utilizing a fully integrated computerized system with Dentrix practice management software, this practice is virtually paperless, connecting its 5 desktops and 6 laptops throughout the practice and a dedicated desktop computer for the Planmeca ProMax 3D Cone Beam Computed Tomography (CBCT) Dental X-Ray. Other equipment includes: one Dexis Platinum X-ray sensor, two Dexis Titanium X-ray sensors. A sale would include all company owned assets, equipment, supplies and well-established clientele list.
Throughout the past 5 years this practice has generated stable collections over $900K, achieving $940K in 2020 (a COVID-19 affected year) and in 3 of the 5 years, collections have been over $1M, peaking in 2021 at $1,05M. Dental supplies and Laboratory expenses, when combined, are estimated ~13% implying a gross margin of 87%. After normalizations related to wages, pension, and insurance costs are made, operations will likely track industry norms. Annual discretionary cash flow earnings to a new owner, i.e. doctor's gross income or adjusted EBITDA, is estimated to be more than $300K+ or 35%+ of collections, sufficient cash flows for a new outright owner to service any debt financing and still receive a generous remuneration package. 
Dentistry MST631

Historical




2020

Base




2021

Forecast




2022

Forecast




2023

Forecast




2024

Forecast




2025

Revenue/Sales




% Increase

938,395




12.2

1,052,465




2.5

1,078,777




2.5

1,105,746




2.5

1,133,390




2.5

1,161,725




2.5

Gross Profit




GP Margin (%)

812,102




86.5

918,929




87.3

937,246




86.9

960,451




86.9

984,899




86.9

1,010,559




87.0

Net Income (EBIT)




NI Margin (%)

WIP




WIP




WIP




WIP




WIP




WIP




Adjusted EBITDA*




EBITDA Margin (%)

WIP




WIP




WIP




WIP




WIP




WIP



* Adjusted EBITDA = EBIT plus Depreciation and Adjustments (excludes Owners compensation)