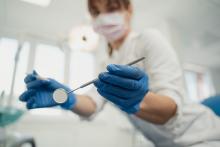 Family Dentist LMO759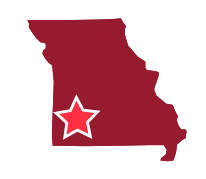 Southwest Missouri
This general and family dentistry professional corporation has been operating at its current location since 1997 and represents a great opportunity for a new to owner to acquire a very successful, highly respected business serving its southwestern Missouri community. Founded from a long family history of dentistry, the current owner's estate would like to pass on the practice's legacy of exceptional service, treatment options, and family-oriented environment that their practice has been known for since 1934. This dental office provides an experience to its patients commensurate with all that modern dentistry has to offer; including a comprehensive list of general, restorative, and cosmetic dental services to meet the needs of the entire family. The practice operates 8:00 to 5:00 for 4 days per week (including Saturday), with half days (9:00 to 1:00) worked Thursday and Friday. It is well respected in the community it serves with ~2,500 active patients (seen in the past 24 months) and over than 20 new client referrals / patient visits received on average per month. Aside from the one dentist, the practice currently employs a total of 9 people including a front office assistant, two dental hygienists (one being registered), and six certified dental assistants – one of which is the late owner's wife who doubles as an office manager. All employees are expected to remain on after the sale.
The full range of general and specialist dentistry services include but are not limited to: preventative procedures, periodontics, endodontics, orthodontics, cosmetics, dentures, implants, pediatric care, and oral and maxillofacial surgery. Specific procedures include: cleanings and preventative procedures such as new and existing patient exams; fluoride treatments and sealants; panoramic and cephalometric digital X-rays; general dentistry; and restorative procedures including extractions, restorative fillings, fixed & partial dentures, bridges, braces and root canal treatments/therapy. The practice also offers cosmetic dental services such as teeth whitening, composite fillings, porcelain inlays/onlays, and veneers, crowns (caps), and full mouth reconstruction.
The building and premises are owned separately by the surviving spouse (wife of the deceased owner) and leased back to the business. Preferably this would transfer with the sale, although a lease or lease-to-purchase agreement might be separately negotiated from the sale for the real-estate. The building is located along one of the main business downtown streets of its Missouri community. Within its roomy 4,866 sq. ft. space are six fully functional operatory/treatment rooms (4 for the dentist's use and 2 for the hygienists), a comfortable waiting/reception area, an organized front office, a dispensary and charting area, a laboratory/sterilization area, an open meeting room, a private dentist's office, and restrooms for both staff and patients. In addition, this office houses a second level that includes a lounge, kitchen, two private offices (each with a bathroom), storage area, and an additional restroom with a shower, changing area, and a washer and dryer. The practice comes equipped with modernized technology and equipment, utilizing a fully computerized Dentrix Practice Management G5 business-suite and Intuit's Demand Force platform for patient communications. The facility is equipped with nitrous oxide, a 3Shape TRIOS® Scanner for digital radiography, and a Progeny Vantage® digital panoramic system. Other equipment includes digital sensors, lasers, electric hand pieces, digital intraoral cameras, a Midmark M11 UltraClave®, and more. The sale would include all assets, equipment, supplies, and a well-established patient list.
Gross sales / collections have grown 14% in 2018 to $750K after falling from $845K in 2014 due to the late owner's passing. Estimated Net profit / Net income to the business has fallen from over $200K (~25% of revenue) to under $125K (~16%) as a result of the late owner's decreased production and eventual passing BUT including his relief dentists production (i.e. Son's production). Annual discretionary cash flow earnings to a single new owner, i.e. adjusted EBITDA or doctors gross income, is estimated to be ~ 41%, i.e. ~$315K+ (before any compensation / remuneration), sufficient for a new outright owner to service any debt financing and still receive a generous remuneration package. The estimated value range from this practice is between $470K and $560K (excluding cash, receivables, liabilities and facilities). For illustration purposes, based on weighted averages of our analysis/method, as described in our valuation report, the estimate of value of the Company as of December 31, 2018 is around $530K.
Dentistry LMO759

Historical




2018

Base




2019

Forecast




2020

Forecast




2021

Forecast




2022

Forecast




2023

Sales/Collections




% Increase

751,397




2.0

766,425




2.0

781,753




2.0

797,389




2.0

813,336




2.0

829,603




2.0

Gross Profit




GP Margin (%)

673,915




88.7

680,138




89

695,390




89.2

710,991




89

724,074




89

739,297




89.1

Net Income (EBIT)




NI Margin (%)

137,389




19.3

141,422




18.9

138,619




18.2

145,074




18.7

148,011




18.7

151,712




18.6

Adjusted EBITDA*




EBITDA Margin (%)

314,693




41.9

316,488




41.3

315,436




40.3

323,659




40.6

328,381




40.4

333,887




40.2
* Adjusted EBITDA = EBIT plus Depreciation and Adjustments (excludes Owners compensation)