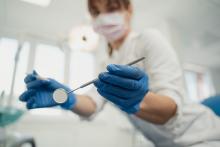 Family Dental Practice V092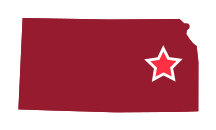 East Central Kansas
Located in a vibrant Eastern Kansas community serving both a suburban and stable / loyal rural client base, this business is primed for a dentist wanting to buy and walk into an already well-established successful practice. This family dental practice historically has operated as a professional sole proprietor entity but has recently converted to a LLC (in 2014). The business has room for growth as it currently only operates 3 days per week (T, Th & F). The business has excellent relationships with its clients and being that it operates in a family orientated town it's not uncommon for the practice to serve multiple generations within the family. This has afforded a loyal current patient base as evidenced by the 85% repeat business that they receive. This practice has cultivated a strong history of success and its customer focus has led to an active client list of over 750 people with an average of 15 – 20 new patients per month. The owner and current dentist is interested in selling the business in the next year but is willing to stay on to help advise a new owner during an agreed upon transition period. The practice employs another 5 full-time employees beside the owner/dentist; 1 dental hygienist, 1 office manager, and 3 cross-trained front office dental assistants. Additionally, another 2 part-time employee's work in the business.
The full range of general dentistry services include, but are not limited to; preventative procedures such as fluoride treatments, exams, and sealants, cleanings, extractions, restorative fillings, crowns, bridges, dentures, partials, and restorative procedures for implants. Specific services include; oral surgery & surgical treatments, orthodontics, radiology, public health education, pathology, prosthetic fittings and TMJ treatment. The practice comes fully equipped, including; three intraoral machines (1 in each operatory), one panoramic/cephlometric x-ray unit located in the hygiene operatory, an air compressor and vacuum pump, dental chairs, lighting and much more. The practice also has a computer offering management systems with updated software and copier/printer in the doctor's private office. The practice offers three operatories – one for hygiene and two for the doctor. One of the doctor's operatories also houses orthodontic equipment. Other spaces include; reception room/waiting area, business office for manager, laboratory area, supply room, restroom, and doctor's private office.
The real-estate and 1000 square foot facility is separately owned by the owner of this practice and would ideally transfer with the sale via either a separate purchase, lease-to-purchase or a lease arrangement. This practice was originally part of a two-location practice, after the owner sold the one location this business has consistently grossed around $400K in collections / sales (370K in 2014). Currently operating on a limited basis, the current owner sees growth potential in adding additional hours and high-value procedures. Bearing in mind that the owner converted to an LLC in 2014, the estimated level of historical operating profits is $60K (or >16% of collections/sales). Annual discretionary cash flow earnings to a single new owner, i.e. adjusted EBITDA or doctors gross income, is estimated to be more than 40% (better than industry averages), i.e. ~$150K+, sufficient for a new outright owner to service any debt financing and still receive a generous remuneration package. The estimated value range of this practice from operations is between $190K and $250K (excluding cash, receivables, liabilities and facilities). For illustration purposes, based on weighted averages of our analysis/methods, as described in our valuation report, the estimate of value of the Company as of December 31, 2014 is around $230K.
Dentistry V092

Historical




2014 Cons.

Base




2015

Forecast




2016

Forecast




2017

Forecast




2018

Forecast




2019

Revenue/Sales




% Increase

370,959




-7.0

400,154




7.9

432,166




8.0

445,131




3.0

456,260




2.5

465,385




2.0

Gross Profit




GP Margin (%)

320,157




86.3

346,337




86.6

374,130




86.6

385,376




86.6

395,421




86.7

403,446




86.7

Net Income (EBIT)




NI Margin (%)

62,445




16.8

68,181




17.0

79,225




18.3

82,389




18.5

84,860




18.6

85,230




18.3

Adjusted EBITDA*




EBITDA Margin (%)

143,307




38.6

150,853




37.7

163,743




37.9

168,789




37.9

173,180




38.0

175,509




37.7
* Adjusted EBITDA = EBIT plus Depreciation and Adjustments (excludes Owners compensation)