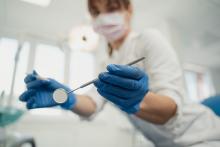 Expanded General Dentistry HVI665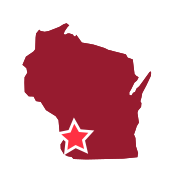 Southwest Wisconsin
One of only three dental providers in its rural community, this practice has been providing expanded family dentistry--including endodontics, orthodontics, oral surgery, and pediatric care--to its patients in the deep wooded Driftless region of Southwest Wisconsin for over 26 years. The surrounding small community is a national leader in progressive, organic farming, and features plentiful outdoor attractions as well as a vibrant arts, food, and cultural scene--all within an hour of a small city for additional shopping and air/train travel options. A testament to its relaxed, trusting atmosphere and high-quality care, they add ~15 new patients per month to ±2,000 active clients (seen in last 24 months), some of which being from the local Amish community. Referrals account for nearly all new patients; while a glance at any online reviews will vouch for its reputation, a new business owner with an eye for marketing and expansion could easily grow this practice. Operating 4 days out of the week, this S-Corp. employs six workers other than the dentist/owner--two at front desk, two assistants, and two hygienists, one being part-time. This well-trained team, averaging 11 years with the practice, is expected to remain on after the sale. The owner is looking for an outright sale of this practice within 6 to 12 months.
With the expertise necessary to keep many procedures in-office, they currently are the only general practice in the area to offer endodontic and more challenging oral surgery care. Routine services include fillings, digital intraoral and extraoral diagnostic x-rays, fluoride treatments, and sealants. Except for advanced and complex cases, additional services include endodontic treatment (both anterior and posterior), comprehensive orthodontic treatment (functional appliance, brackets and wires), and pediatric care. Oral surgery (extractions, up to and including bony impactions; surgical exposure for ortho, etc.) is done when patients do not desire sedation beyond local anesthesia and nitrous oxide. Both fixed and removable restorative procedures, implant and conventional, are also offered. Implant placement procedures are currently referred out, but a new doctor with the capabilities necessary to do so could expand the practice to a significant degree here. Cosmetic services include bleaching, veneers, crowns (efficiently done with Cerec technology), bridges, and composite fillings.
Since the 1970s, they have operated from a 2,400 sq. ft. two-story converted house, and the owner is open to include the accompanying real estate as a purchase, lease, or lease-to-purchase. There is a homey reception room and front office area before approaching the four operatories, which feature A-dec 511 dental chairs and units--two ops are for the doctor and two are for the hygiene department. There are also two half bathrooms (one with a laundry unit in the staff area); a lab; a sterilization room with an ultrasonic unit, a Midwest Automate, a Statim 2000, and a Midmark M11 UltraClave; two storage areas; and a personal office. Additional storage is in the 1.5 car garage and attic. The upper apartment, currently vacant, could be utilized as a residence or for rental income. This is a virtually paperless office with fully updated Eaglesoft Practice Management and Quicken accounting software. The equipment is all fully modernized, with a Planmeca ProMax Dimax 3 pan/ceph x-ray unit, new intraoral sensors, and a fully updated 2015 Sirona Cerec acquisition and milling unit. This is currently the only practice in town with a Cerec machine. All assets including key equipment, technology, supplies, and client lists will ideally be included in the sale.
The practice's modernized facility, expansive service coverage, strong community market share, and stable client base have resulted in consistently positive cash flows with identifiable room for growth. Gross collections have remained stable over the past five years, reaching $725K in 2017 and are expected to beat that in 2018 based on YTD numbers analyzed. After deducting ~12% for lab and dental supplies operating expenses are expected to be ~80% of collections (based on 2018 results) with improving year over year margins due to achieving economies of scale thus translating to a EBIT margin of ~7% to 9% (which is lower than industry norms). Annual discretionary cash flow earnings, i.e. adjusted EBITDA, is estimated to be ~42%+ of revenue, or ~$300K+, which is ideal to help service any debt financing and still generate a generous remuneration package. The estimated value range from this practice is between $450K and $550K (excluding cash, receivables, liabilities and facilities). For illustration purposes, based on weighted averages of our analysis/method, as described in our valuation report, the estimate of value of the Company as of December 31, 2017 is around $510K.
Business Financial Details

Historical




2017

Base




2018

Forecast




2019

Forecast




2020

Forecast




2021

Forecast




2022

Sales/Collections




% increase

724,642




-0.9

732,243




1.0

746,887




2.0

761,825




2.0

777,062




2.0

792,603




2.0

Gross Profit




GP Margin (%)

631,245




87.1

640,978




87.5

656,742




87.9

668,539




87.8

680,576




87.6

695,123




87.7

Net Income (EBIT)




NI Margin (%)

116,243




16.0

50,782




6.9

58,477




7.8

62,117




8.2

65,911




8.5

72,127




9.1

Adjusted EBITDA*




EBITDA Margin (%)

303,705




41.9

332,655




45.4

343,168




45.9

349,656




45.9

356,325




46

365,446




46.1
* Adjusted EBITDA = EBIT plus Depreciation and Adjustments (excludes Owners compensation)