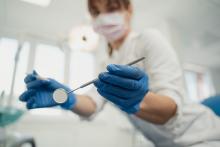 Dental Center A402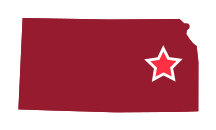 East Central Kansas
A new graduate or an experienced dentist looking for a great "turnkey" ownership opportunity in an Eastern Kansas would do well to consider this practice. This family dental practice has been operating as Sole Proprietorship for many years and represents a great opportunity for a new owner to acquire a cash flow positive practice with an established client list. The current Owner and Dentist has been operating the business in the area for 37 years (since 1978) and prides themselves on offering exceptional service to each patient to achieve and maintain long-term dental health and a beautiful smile as well as taking into account the patients overall wellbeing. The owner is willing to stay on in some agreed upon capacity to mentor and help transition the business to a new owner for an agreed upon timeframe.
While family dentistry is the core of this business the practice it also offers aesthetic dentistry services as well as supported denture work, essentially catering to all age groups. General dentistry procedural services offered by this practice includes; new and existing patient exams, fluoride treatments and sealants, fillings, crowns and bridges, dentures, partials and restorative procedures for implants. Other dental services include; some pediatric dentistry, some periodontics, some endo/orthodontics, cosmetic dentistry and preventative procedures (like panoramic x-rays, fluoride treatments, etc.). The practice also offers mini-implant supported dental services. The practice operates 4 days per week and is well respected in the community it serves. The practice boasts a client list of more than 2,900 total patients with active patients numbering more than 1,500 and receives more than 15 new client referrals/patient visits per month. Aside from the owner dentist, the practice currently employs a total of 6 people including; 2 hygienists, an office manager, Receptionist and 2 part-time dental assistants.
The sale would include all of the assets, equipment, supplies and a well-established patient list. With three fully-equipped operatories featuring up-to-date modern equipment and a fully computerized business suite, this practice can handle all the basic dentistry needs of the local community. The facility is utilizes digital radiography and has panoramic and cephalometric capabilities (the panorex can be easily upgraded to utilize a cone beam). Other equipment includes, digital sensors, laser, electric hand pieces, digital intraoral cameras, and much more. The ±500 square foot office space in a 3,800 foot building /premises are owned by the owner, and are located along a busy street within this Eastern Kansas community. The office space includes three operatory/treatment rooms, a comfortable waiting / reception area, an organized front office, dispensary/laboratory/sterilization area and restrooms. Preferably the building would transfer with the sale, although a lease or lease-to-purchase agreement might be separately negotiated from the sale for the office space.
Gross sales/collections have grown by a compound annual growth rate (CAGR) of ~1.5% over the past 6 years and currently the practice is grossing almost $700K (2014). Operating profit to the business (before any doctors or owners compensation) has consistently been above $250K and net profit (taking into account a doctor's salary) is estimated to be in excess of $115K (or 16%+ of revenue) which is better than industry averages. Annual discretionary cash flow earnings to a single new owner, i.e. adjusted EBITDA or doctors gross income, is estimated to be around 40%, i.e. ~$275K+ (before any compensation / remuneration), sufficient for a new outright owner to service any debt financing and still receive a generous remuneration package. The estimated value range from this practice is between $330K and $460K (excluding cash, receivables, inventory, liabilities and facilities). For illustration purposes, based on weighted averages of our analysis/method, as described in the valuation report, the estimate of value of the Company as of December 31, 2014 is around $400K.
Dentistry A402

Historical




2014

Base




2015

Forecast




2016

Forecast




2017

Forecast




2018

Forecast




2019

Revenue/Sales




% Increase

692,431




1.4

706,280




2.0

720,405




2.0

734,814




2.0

749,510




2.0

764,500




2.0

Gross Profit




GP Margin (%)

587,460




84.8

593,884




84.1

605,762




84.1

617,142




84.0

629,485




84.0

642,075




84.0

Net Income (EBIT)




NI Margin (%)

104,125




15.0

111,703




15.8

113,217




15.7

114,011




15.5

115,542




15.4

117,088




15.3

Adjusted EBITDA*




EBITDA Margin (%)

269,717




39.0

279,041




39.5

282,319




39.2

284,894




38.8

288,224




38.5

291,581




38.1
* Adjusted EBITDA = EBIT plus Depreciation and Adjustments (excludes Owners compensation)