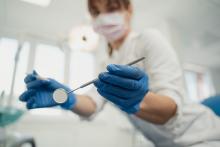 Advanced General S-Corp Dentist MV508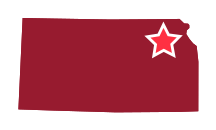 Northeast Kansas
This advanced patient health focused general dental practice is well-established, having been in its current location for the past 6 years and in its northeast Kansas location for almost four decades. It currently operates on a 5 day week and is classified as an S Corp. The current owners pride themselves on caring for the community and are ideally looking for a suitably qualified candidate to complete a buy-in transition who want to offer the same level of care and ensure that all of the dental specialties offered are served to the best of their ability. This is offered as a transition partner opportunity or an outright sale to an ideal candidate. Besides the owner/dentist, this business employs 9 other support staff. This team offers multi-year experience, are considered to be well trained and will remain on during the transition or after the sale. The team is comprised of seven full-time and two part-time staff members, including one associate dentist and two laser certified hygienists.
This practice strives to address all areas of dental disease and functions of the mouth with advanced general dentistry including preventative and restorative procedures; creating a practice with multiple revenue generating streams. Complementing preventive and general dental services are a wide array of advanced services including; Laser Therapy, CBCT diagnostics, endodontics, treatment of functional dysfunctions (TMD), facial pain and severe wear of teeth, treatment of growth and development of dental arches in children as well as cosmetic and general orthodontics. Additionally cosmetic, smile restoration, sleep apnea treatments, placement and restoration of implants and cosmetic denture procedures are also performed. The current patient base of 4,114 active patients (38% of which are episodic and have not been seen in past 24 months) and an average of 21 new patients per month, offers a candidate/partner a strong foundation in a thriving business.
The current dentist is the sole owner of the building and premises and would prefer in an outright sale that these assets transfer with the business via a lease, lease-to-purchase or purchase agreement. The 1,980 square foot, seven operatory practice, was recently remodeled and contains up-to-date modern dental equipment. Four operatories are set up for doctors' use and the other three are for hygiene operations. Other office space includes; waiting / reception room, admin/back office, panoramic imaging area, dentist office, lab/sterilization area, supply/storage room in a full basement area and both staff and patient restrooms. This office features a fully computerized Eaglesoft business-suite throughout all operatories, uses Apteryx dental X-ray software, for digital sensor and phosphur plate images. Other notable dental equipment includes; portable nitrous oxide, a Dental Implant System, portable x ray unit, digital bite registration analysis, CBCT 3D Radiograph unit plus C02 and Diode lasers, and muscle TENS units as well as an EMG unit for patients with headache issues. If this were to be an outright sale, the sale would include all of the assets, equipment, supplies and a well-established patient list.
The business has grown steadily over its history and over the past 5 years (CAGR of 1.8%) has regularly grossed at least ±$1.3M in collections ($1.5M in 2015). This practice consistently provides steady positive cash flows, with net income estimated to be around 15%, in line with industry averages. If a new single owner/dentist were to acquire this practice today, annual discretionary cash flow earnings, i.e. adjusted EBITDA or doctors gross income, is estimated to be more than 35%, i.e. ~$500K+, which is lucrative enough for a new outright owner to service any debt financing and still receive an extremely generous remuneration package. Since, this is likely to be a gradual buy-in/transition, it is clear this business produces sufficient cash flows to benefit any new partner during a gradual and smooth incentivized transition. The estimated value range of this practice from operations is between $900K and $1.34M (excluding cash, receivables, inventory, liabilities and facilities). For illustration purposes, based on weighted averages of our analysis/method, as described in the valuation report, the estimate of value of the Company as of December 31, 2015 is around $1.1M.
Dentistry MV508

Historical




2015

Base




2016

Forecast




2017

Forecast




2018

Forecast




2019

Forecast




2020

Revenue/Sales




% Increase

1,535,395




13.5

1,569,941




2.3

1,605,265




2.3

1,641,384




2.3

1,678,315




2.3

1,716,077




2.3

Gross Profit




GP Margin (%)

1,288,562




83.9

1,305,170




83.1

1,335,900




83.2

1,377,551




83.9

1,408,559




83.9

1,442,397




84.1

Net Income (EBIT)




NI Margin (%)

29,809




1.9

67,942




4.3

86,887




5.4

116,849




7.1

136,275




8.1

158,647




9.2

Adjusted EBITDA*




EBITDA Margin (%)

530,248




34.5

567,318




36.1

591,256




36.8

626,262




38.2

650,782




38.8

678,299




39.5
* Adjusted EBITDA = EBIT plus Depreciation and Adjustments (excludes Owners compensation)