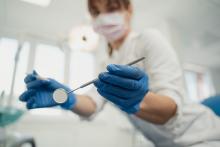 Advanced General Dentist KDA005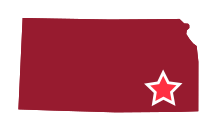 Southeast Kansas
Focused on the health and wellbeing of their clients, this advanced general dental practice has solidified their reputation in their community for their honesty and fairness. Located on one of the busiest corners in their south-eastern Kansas town as per the owner, this S-Corp designated practice has been in operation for over 30 years, with a passion towards serving veterans and special needs patients. Over this time, they have developed a loyal active client base through their strong recall/hygiene department totaling 2,800 seen in the past 24 months, adding 30 new patients every month. The owner is nearing retirement and feels it's time to pass on their legacy to a new owner through an outright sale or a seamless transition of ownership and could stay on after the sale. Currently operating only 3 days a week, per the owner's preference, allows this practice to adequately serve their current client base. Their staff of 8 experienced professionals currently includes the full-time owner/DDS, 2 full-time and 1 part-time hygienists, 2 full-time dental assistants, a full-time receptionist, and a part-time janitor. All of the current staff are expected to stay on after a sale.
Operating as an advanced general dental practice, they offer a wide variety of routine check-ups and general exams, digital intraoral and extraoral diagnostic x-rays, cancer screenings, fluoride treatments and sealants, extractions as well as root canals. Complementing their routine services are some cosmetic and restorative services such as fixed bridges, dentures and removable partials, crowns, veneers, and implant restorations. Complicated extractions are outsourced but the owner is competent in extractions of third molars and multiple extractions for immediate dentures. Differentiating this practice are its specialized services including some endodontic, some periodontal (if less than 6 millimeters), and IV sedation through a third party source. Currently, the owner also allows an orthodontist to rent the facility periodically, highlighting the easy addition of orthodontic services to be offered in-house.
The 3,100 square foot facility is fully owned by the seller, and is located in a high traffic area of town. Ideally the premises will transfer with the business through an outright purchase, however the option to lease is available. Featured in this facility are a total 7 operatories, including 2 fully equipped for a doctor and 3 fully equipped for hygiene, as well as 1 room each for the doctor and hygiene department for the case of overflow/emergency. Important equipment included in the fully equipped main rooms are digital radiography machines including some Belmont Phot-X II's, some Health Co International Celebrity dental chairs in select operatories, and dental carts. Additionally, the office contains one reception and waiting area, a large administrative area, a panoramic imaging area, and a laboratory/sterilization area. Other equipment includes a Bel-Cypher N Digital Panoramic X-ray, a DEXIS X-ray sensor, a Bien-Air Optima micro motor, a Velscope for cancer screenings, and two Midmark M11 UltraClaves. A separate lab space contains a Red Wing Laboratory Lathe for dentures and veneers. This practice utilizes Henry Schein Easy Dental practice managment software and leased Schein digital technology solutions to automate their computer services to link all 5 of the operatory computers and the dentist's office. An outright sale would include all of the assets, equipment, supplies and the well-established patient list.
In the last 5 years, this practice has seen collections as high as $780K with practice collections in 2017 ~$685K. The recent decline in collections is a direct result of the owner's decision to reduce hours and services. A new owner could easily restore this practice to its historic production levels with expanded services and by restoring normal hours of operation. Operating profits are estimated to be ~11%+ of sales, after making a normalization adjustment to the salaries for the hygiene department, bringing it in line with industry norms. Annual discretionary cash flow earnings available to a new owner ("Adjusted EBITDA") OR Doctor's gross income is estimated to be more than 38% of revenues (±$275K+), more than sufficient for a new owner to service any debt and still receive a generous remuneration package. The estimated value range from this practice is between $350K and $480K (excluding cash, receivables, liabilities and facilities). For illustration purposes, based on weighted averages of our analysis/method, as described in our valuation report, the estimate of value of the Company as of December 31, 2017 is around $420K.
Advanced General Dentistry KDA005

Historical




2017

Base




2018

Forecast




2019

Forecast




2020

Forecast




2021

Forecast




2022

Revenue/Sales




% Increase

686,748




-7.4

688,472




0.3

702,241




2.0

716,286




2.0

730,611




2.0

745,224




2.0

Gross Profit




GP Margin (%)

592,488




86.3

592,377




86.0

608,496




86.7

620,618




86.6

631,269




86.4

647,860




86.9

Net Income (EBIT)




NI Margin (%)

85,148




12.4

81,295




11.8

96,063




13.7

100,324




14.0

103,017




14.1

106,786




14.3

Adjusted EBITDA*




EBITDA Margin (%)

269,130




39.2

267,117




38.8

283,744




40.4

289,881




40.5

294,469




40.3

300,153




40.3
* Adjusted EBITDA = EBIT plus Depreciation and Adjustments (excludes Owners compensation)