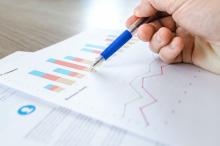 Financial Institution & Independent Insurance Agency TAP605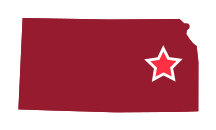 East Central Kansas
This is a full service, well-established independent insurance agency that has been serving this diverse Eastern Kansas community for over 25 years. The current owner who has 35+ years of experience has been operating the business since October 1990 and is looking at staying ahead of the curve in planning for retirement. It is an excellent opportunity to get into the insurance business with support, guidance, and marketing materials. In other words, the owner prides themselves on caring for the community they serve and is ideally looking for an outright sale or a suitably qualified candidate to complete a buy-in transition to someone who wants to offer the same level of care and service thereby ensuring that all current offerings are provided to the best of their ability. Initially this deal may involve a candidate acquiring a 50% stake in the business over a 5 year timeframe or immediately for a suitably qualified insurance person. The junior partner could then eventually blossom to full ownership over an additional subsequent 5-7 year period. The current owner will stay-on during a transition period in a mentoring, partner or producer capacity to facilitate a successful transition.
This business is not only a property and casualty (P & C) agency, its full lines-of-business include; Motorcycle & Automobile, Boat / Jet Skis and Personal Watercraft (ATV's), Homeowners and Renters, Flood, Dwelling Fire, Umbrella/Excess Liability, Business Insurance and Workers Compensation, Medicare Supplement - Health and Dental Coverage, Long-Term and Nursing Care, Life Insurance and Race Car ON/OFF Track Coverage for NHRA Division 5 racers, amongst others. The business has an excellent reputation and a solid base of recurring clients/repeat business with excellent retention rates in the upper 90%, this coupled with the Dave Ramsey endorsement the brokerage has secured, with a 99% satisfaction rating, makes this business proposition an attractive opportunity for an outright buyer or for a buy-in partner. This well-equipped business went paperless in 2011 and all fixtures, fittings, equipment and IT network would transition with the sale. The real estate and facilities are owned by the business, which includes an approximate 2,800 square foot building housed on an approximate 1/2 Acre piece of land. Ideally these fixed assets would also transfer with the business through a purchase or lease agreement.
The business has remained profitable throughout its history and it is estimated that they are currently writing more than $1.4M in premiums generating about $200K in commission income (2015), i.e. more than 13% of premiums. This agency and premium company for sale is well organized crème de la crème agency consisting of mostly packaged business; about 95% Preferred and 5% Non-Standard, 75% Personal lines and 25% Commercial lines; all with various carriers. Contingent bonuses of more than $50K have historically been received by this business. Operating profit (after selling, admin and operational costs) has historically been in line with industry averages (8% and 17%). Loss ratios for this business are typically below 65% - which are very favorable and much better than many agencies of ANY size. Annual discretionary cash flow earnings to a new owner, i.e. adjusted EBITDA, is estimated to be more than 55% of income generated, i.e. $125K+ (before any new owners remuneration), sufficient to service any debt financing and still receive a decent remuneration package. The estimated value range of this practice from operations is between $275K and $500K (excluding; cash, receivables, inventory, liabilities and the facilities). For illustration purposes, based on weighted averages of our analysis, as described in the valuation report, the estimate of value of the Company as of December 31, 2015 is around $425K.
Ins. Co. TAP605

Historical




2015

Base




2016

Forecast




2017

Forecast




2018

Forecast




2019

Forecast




2020

Premiums Written (est.)




1,405,000




1,523,020




1,639,379




1,757,414




1,875,161




1,992,358




Total Revenue/Sales




% Increase

202,845




23.5

225,034




10.9

254,585




13.1

279,952




10.0

305,869




9.3

332,295




8.6

Commissions Inc.




% of Premiums Written

191,297




13.6

205,534




13.5

225,335




13.7

245,952




14.0

267,119




14.2

288,795




14.5

Net Income (EBIT)




NI Margin (%)

51,845




25.6

51,657




23.0

59,295




23.3

67,637




24.2

75,454




24.7

83,136




25.0

Adjusted EBITDA*




EBITDA Margin (%)

128,577




63.4

132,126




58.7

143,787




56.5

156,354




55.9

168,607




55.1

180,947




54.5
* Adjusted EBITDA = EBIT plus Depreciation and Adjustments (excludes Owners compensation)