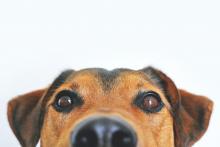 Veterinary SA Pet Clinic GNE803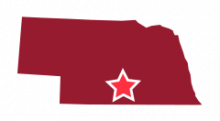 South Central Nebraska
This small animal veterinary practice in south-central Nebraska has serviced their clients animal care needs for over 40 years. They provide an unwavering commitment to their customers and companions, as seen by their exceptional reviews on Google, Facebook, and Yelp. This practice is conveniently located near the heart of town, nestled in a high traffic area with great visibility from the road. The current owner maintains an S-Corp classification, and is a motivated seller willing to finance the transaction for a buyer who agrees to specific terms and conditions. Additionally, as per the RedTire strategy, the owner is willing to reduce their hours to part-time to provide guidance and assistance in facilitating a successful transition, therefore, this is an opportunity for a gradual ownership transition or an outright sale. This business prides itself on outstanding service as demonstrated by its 4,276 wide customer base and 35 new clients per month. The practice offers extensive preventative, medical / diagnostic, and surgical services for any companion animal's needs. Currently, this practice employs 13 people, 9 full-time and 4-part time, all who are very qualified and experienced with over 50% of the staff having worked at the clinic for over 10 years. All of the faculty are likely to remain on after the transition. Together, this team strives to provide the best client services and exceptional animal care.
This practice works exclusively with companion animals, predominately felines and canines. Complete routine care services offered by this practice include: wellness exams, vaccinations, deworming, spay and neutering, dental care, and microchipping. They also offer diagnostic services such as urinalysis, digital radiography, hematology, serology, and parasite testing. Extensive surgical procedures are also provided where pain control is tailored to each patient before and after surgery. Also, Emergency animal care services are offered during non-business hours. Therapeutic services include: MLS laser therapy, behavioral counseling, nutritional counseling, and endodontics. Furthermore, the practice includes a small scale lab and pharmacy where customer can purchase a number of prescription medications designated to meet their pet's pharmaceutical needs. Grooming services and full-scale boarding are offered in a facility where animals are given a safe place to stay while their owners are away by their three groomers (90 years + experience). Product/OTC services are offered to clients on-line or in-store. The office is open six days a week with limited hours on Saturday.
The real-estate is owned by the business which includes an approximately 4,000 square foot facility which resides on just over half an acre near the town center. Ideally the real-estate would transfer with the sale via a separate purchase, lease-to-purchase or lease arrangement. The facility provides multiple exam rooms, a reception area, boarding facilities, laboratory testing area, a grooming area, and a pharmacy. Key diagnostic equipment includes a Scil SXR-HF digital radiology unit, an ABAXIS VetScan HM5 blood analyzer, and a Scil DDX-R 70 dental X-ray. Specialty surgical equipment includes 2 Isoflurane vaporizers, 2 Sevoflurane vaporizers and a hydraulic surgical table. Other important equipment includes a MIDMARK M11 UltraClave automatic sterilizer and multiple stainless steel SHOR-LINE boarding kennels. Currently, the clinic utilizes Avimark practice management software to organize and manage their client and patient data. All of the business' assets, supplies, and client lists will be included in the sale.
This business has grown at a strong pace the past five years, with gross revenue growing at a compound annual growth rate (CAGR) of ~5%. The practice consistently generates sales of over $650K with gross revenue in 2017 of +/-$770K. This practice has potential for more growth by possibly adding an additional veterinary associate to assist with the expanding client base. Operating profit is estimated to be around 16% of revenue ($125K+), outperforming the reported historical industry average of ~10%. However, the owner does obtain the operating profit in lieu of a salary. Annual discretionary cash flow earning, i.e. adjusted EBITDA, is estimated to be ~25% of revenue or ~$195K+, which is ideal to service any debt financing and a new owner to still receive a generous remuneration package. The estimated value range from this practice is between $360K and $510K (excluding cash, inventory, receivables, liabilities and facilities). For illustration purposes, based on weighted averages of our analysis/method, as described in our valuation report, the estimate of value of the Company as of December 31, 2017 is around $430K.
SA Animal Clinic GNE083

Historical




2017

Base




2018

Forecast




2019

Forecast




2020

Forecast




2021

Forecast




2022

Revenue/Sales




% Increase

771,989




3.2

787,429




2.0

803,177




2.0

819,241




2.0

835,626




2.0

852,338




2.0

Gross Profit




GP Margin (%)

600,439




77.8

603,343




76.6

615,410




76.6

627,718




76.6

640,273




76.6

653,078




76.6

Net Income (EBIT)




NI Margin (%)

150,802




19.5

125,092




15.9

132,472




16.5

140,047




17.1

147,822




17.7

155,802




18.3

Adjusted EBITDA*




EBITDA Margin (%)

223,195




28.9

198,389




25.2

206,502




25.7

214,817




26.2

223,340




26.7

232,075




27.2
* Adjusted EBITDA = EBIT plus Depreciation and Adjustments (excludes Owners compensation)