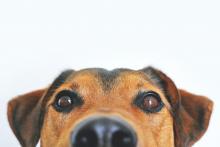 Small Animal Veterinary Hospital EOK648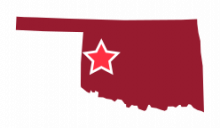 West Central Oklahoma
This one-doctor small animal veterinary practice in western Oklahoma has operated by its motto of "adding quality to your pet's years and years to your pet's life" since it was started 20 years ago. The S-Corporation is the second practice that the owner has started in his nearly 40 years of serving companion animal patients. The practice has built an excellent reputation of having the highest quality and consistency of service offerings in the area, as evidenced by their 700+ Facebook likes and consistent five-star reviews. The practice depends on word of mouth and referrals to grow their active client base of +/−2,500 by 15 to 20 new clients per month. The owner is looking to retire and would like a new owner to work with them to transition the business as part of the sale. Besides the owner-veterinarian, the practice employs six people. Full-time employees include a bookkeeper/practice manager, a receptionist, and a DVM technician; part-time employees include a kennel manager, a veterinary assistant, and a contracted housekeeper. The practice feels that their well-trained, compassionate staff is their strong point and that all staff should continue to work for the practice when a new owner takes over. The practice operates 4.5 days a week, with full hours M-F besides a half day on Wednesday.
This is a full-service 100% companion animal practice. Key services include routine exams, vaccinations, laboratory testing, dental care, surgical services, radiology, cold laser therapy, geriatric pet medicine, arthritis treatment, allergy treatment, pet behavior counseling, and cremation services on site. The practice has in-house laboratory capabilities for blood chemistry and blood count analysis and has a good relationship with a Blue Pearl specialty referral practice for cases that require specialized diagnostics or care. The practice offers after-hours emergency care and 24-hour hospitalization care for sick patients when needed. In addition to veterinary services, pet boarding is offered from their facility with kennels and indoor/outdoor runs for canine patients and "kitty condos" for feline patients. The practice sells prescription diet dog and cat foods as well as other OTC retail products.
The real estate includes a 6,500 square-foot facility, with 2,000 square feet devoted to kennel/boarding and a 600 square foot outside freestanding shed. The facility was purpose built in 1998 and is a very modern and up-to-date veterinary practice. The front part of the facility is dedicated to veterinary hospital services and includes; separate dog, cat waiting and pet shop retail OTC area. After passing through the reception/waiting area there are; two exam rooms, a surgical suite, a lab/treatment area, a radiology area and special procedures room, a cat boarding room, two doctor's offices, and an apartment with attached kitchenette. The boarding kennel is at the back of the building, and is separated from the main building with a corridor containing the dog and cat hospital wards, an isolation ward and a dog grooming area. They have 44 dog kennels with Mason Co. designed kennel outdoor runs and cat boarding with 8 three-level kitty condos and a screened-in porch for additional exercise area. The two kennel wings are separated by a laundry and food storage area. Key equipment includes a digital X-Ray machine, Abaxis Vetscan HM2 analyzer and in-house lab equipment, dental equipment, exam and dental tables, a pet scanner, a K-Laser laser therapy unit, a MidMark UltraClave, a cremator, a Vetroson oxygen machine and other anesthesia equipment. The practice has modern technology, has paperless patient records, uses a fiberoptic internet/telephone delivery system, and utilizes cloud-based EVET practice management software by Henry Schein. The sale will include all of the business' assets, equipment, supplies and a well-established client list.
This business has been stable and consistent over the past five years, continually generating sales over $600K with a five year compound annual growth rate (CAGR) of about 2%; in 2016, the practice generated $680K+ in gross revenue. Profit margins have historically been above industry averages, with estimated net income around $115K+ or 17%+ profit margin. Annual discretionary cash flow earnings, i.e. adjusted EBITDA, is estimated to be 33%+ of revenue at ~$215K+ which is ideal to help service any debt financing and still receive a generous remuneration package for a new owner/buyer. The estimated value range from this practice is between $330K and $470K (excluding some privately owned equipment, cash, receivables, inventory, liabilities, and facilities). For illustration purposes, based on weighted averages of our analysis/method, as described in our valuation report, the estimate of value of the Company as of December 31, 2017 is about $435K.
Small Animal Veterinary Hospital & Boarding EOK648

Historical




2017

Base




2018

Forecast




2019

Forecast




2020

Forecast




2021

Forecast




2022

Revenue/Sales




% Increase

655,450




-3.9

642,341




-2.0

655,188




2.0

668,292




2.0

681,657




2.0

695,291




2.0

Gross Profit




GP Margin (%)

516,341




78.8

209,648




79.3

519,841




79.3

530,238




79.3

540,843




79.3

551,660




79.3

Net Income (EBIT)




NI Margin (%)

92,331




14.1

96,691




15.1

101,901




15.6

107,281




16.1

112,834




16.6

118,568




17.1

Adjusted EBITDA*




EBITDA Margin (%)

216,231




33.0

217,994




33.9

225,749




34.5

233,726




35.0

241,929




35.5

250,364




36.0
* Adjusted EBITDA = EBIT plus Depreciation and Adjustments (excludes Owners compensation)