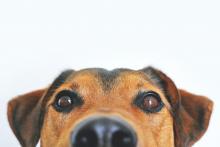 Small and Exotic Veterinary Hospital GR530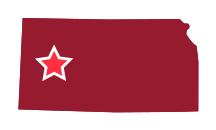 West Central Kansas
Being an established and well respected practice in their community, this "turnkey" veterinary hospital has a very good relationship with the Kansas Veterinary Medical Association. Being the oldest continuously owned practice in the area and the only companion - exotic animal veterinary hospital in the county allows them to add ±120 new clients per year to their ~2,500 total clients seen in 2018 and 6,125 total clients on file. Located at their current location for 28+ years and having practiced in the town for 40 years, they have built a loyal client base with a retention rate of over 95%. In order to better serve their clients in this small town in west-central Kansas, they operate out of two locations; a hospital in town and a specialized satellite office for support to the local zoo. The owner is adamant about seeing a successful transition of the business, willing to stay on as a partner or employee and/or mentor but would prefer to sell outright. This practice employs a staff of 8 including; two full-time veterinarians (including the owner who is retiring), a full-time veterinary technician, a receptionist, 2 part time groomers, and 3 part-time assistants. Every employee listed is expected to stay on with the practice throughout the transition to a new owner.
This full-service practice's is predominately a small animal practice; 65% canine, 18% exotic/zoo, 15% feline, and 2% other small animal. Offering a diverse list of services in preventative, surgery, and diagnostic, this full-service practice operates 5.5 days a week with 24-hour emergency/on-call services. Keeping the practice fully modernized, both surgical and therapy laser services are offered. For preventative services, an assorted list of vaccinations are offered for both felines and canines. Wellness exams for companion and exotic animals, as well as spaying/neutering and microchipping, are also preventative services performed by this hospital. Diagnostic services offered at this practice include radiology, dermatology, hematology, internal medicine, and in-house and online pharmacy services through Vet's 1st Choice. Along with the laser, other surgical services include general surgery and dental services. Other services offered include grooming, boarding, and Hill's pet foods.
Operating out of two separate locations, the hospital is owned by the seller and handles the companion animal care, while the satellite office is provided by the city and takes care of the zoo animal services. Encompassing 3,887 square feet, the hospital is separated into a waiting room with display area, two exam rooms, a pharmacy/laboratory area, a surgery room, a wet treatment area, an office, a large storage area and a grooming/boarding center. Ideally, it would transfer with the business through a purchase, lease-to-purchase, or lease arrangement. Key equipment in the surgery room includes; a hydraulic exam table, a Luxar surgery laser, a gas anesthesia machine, an MLS Multiwave therapy laser, a Cardell Veterinary Monitor, and a Mindray PM60 Vet Pulse Oximeter. Radiology services are performed with a stationary x-ray machine and a ClearVet CR digital radiography system. Notable equipment in the wet treatment area includes; wet treatment exam station, Ultima 500 dental station, Olympus CLK-3 60 cm endoscope, Wallach LL-100 No2 cryosurgery unit, Welch Allyn head lamp, Tuttnauer autoclave, and a pharmacy/laboratory area that holds the CBC Idexx Laser Cyte & Idexx Catalyst One Chem + T4, Lyte 4, SDMA tests, Idexx SediVue Dx U/A Analyzer, LW Scientific fecal centrifuge, along with other centrifuges. Grooming and boarding is offered in an area with 2 sets of shoreline kennels for a total of 30 cages and runs and one ICU cage, and a grooming tub. This practice is also paper lite, utilizing Cornerstone for their fully integrated practice management system. The sale will ideally include all of the assets, supplies and client lists.
This practice has been growing at a healthy 5 year compound annual growth rate of 2.2%, with sales holding steady ~$475K. A good source of its revenue (±15% - 20% of annual revenues) comes from a contract with the local zoo which the owner will help secure/transition to a new owner. Gross margins are estimated to be ~75% of sales, slightly above industry standards. Estimated operating margins have been varying from year to year, reaching 9.7% in 2015, and are projected to be 11% to 14% as a sole DVM practice ... in line with industry averages. Annual discretionary cash flow earnings, once the second associate DVM is removed, potentially available to a new owner ("Adjusted EBITDA"), is estimated to be more than 31% of revenues ~$150K+, sufficient for a new owner to service any debt and still receive a generous remuneration package. The estimated value range from this practice is between $230K and $320K (excluding cash, receivables, inventory, liabilities, and facilities). For illustration purposes, based on weighted averages of our analysis/method, as described in our valuation report, the estimate of value of the Company as of December 31, 2017 is about $275K.
Small & Exotic Veterinary Hospital GR530

Historical




2017

Base




2018

Forecast




2019

Forecast




2020

Forecast




2021

Forecast




2022

Revenue/Sales




% Increase

473,557




8.4

488,861




3.2

498,639




2.0

508,611




2.0

518,784




2.0

529,159




2.0

Gross Profit




GP Margin (%)

349,731




73.9

361,091




73.9

375,212




75.2

382,858




75.3

388,544




74.9

395,919




74.8

Net Income (EBIT)




NI Margin (%)

61,406




13.0

70,209




14.4

71,254




14.3

75,872




14.9

75,419




14.5

76,531




14.5

Adjusted EBITDA*




EBITDA Margin (%)

146,673




31.0

156,489




32.0

158,556




31.8

164,207




32.3

164,797




31.8

166,963




31.6
* Adjusted EBITDA = EBIT plus Depreciation and Adjustments (excludes Owners compensation)