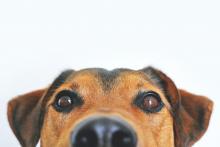 Mixed Animal/Equine Practice MVJ512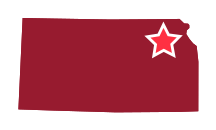 Northeast Kansas
By continuing to practice using the "small town values" it was originally founded on, this full service mixed animal veterinary hospital is well known and respected in its area for being a one stop shop for all veterinarian needs. With plans to retire in the next 2-3 years, the owner would be open to both an outright sale of the business or a gradual transition of ownership. Located in Northeast Kansas, this hospital operates as an S-Corp and offers a large variety of small animal and large animal preventative, diagnostic, and surgical services. Not including the owner/veterinarian (of 35 years of experience), the hospital operates with 7 employees and is open Monday through Saturday. All employees are expected to stay on after the transition including; 2 part-time veterinarians, part-time office manager, 2 full-time veterinary technicians, and 2 full-time receptions.
Historically, a mixed animal hospital with around a 70-30 species split of small animal and equine focused large animal, it is now roughly ~68% canine, ~15% feline, ~13% equine, ~4% bovine and is averaging ~11 new clients per week, adding to an active customer base of ~4,500, as attested by the owner. Making up roughly half of the sales, preventative services include; wellness exams, dental cleaning and polishing, flea and tick prevention, as well as vaccinations. Supported by a stocked pharmacy and in house equipment, diagnostic services to both companion and equine animals include; dehydration and heatstroke treatment, laboratory work (blood work, stool samples, eye tests, biopsies, among others), radiology, ultrasounds, dermatology services, and diabetes treatment. Surgical services offered include; spaying/neutering, general dental and oral, anesthesia and anesthesia monitoring, as well as laser therapy. Two retail spaces and a small feed storage facility, also are an important aspect of the hospital, offering animal products, such as Hill's Science animal food, Jing Tang Chinese Herbals, and Running Horse Feed. Other unique services provided include; acupuncture and chiropractic treatment, and equine lameness treatment.
Found off of a highway in a prime location, the facility encompass three recently remodeled buildings on a 5-acre plot of land, with 1.35 of those acres making up the site area, and the owner is open to either the leasing or selling of the three buildings & 1.35 acres --- the additional 3.65 acres of pasteurized land would preferably also be sold. Offering enough room to support their small animal demand, the clinic is 2,500 square feet featuring a reception area, equipped with a Dell PC, which is located in the middle of the two retail areas. Beyond the waiting room are 3 small animal examination rooms and directly behind them is an in-house laboratory equipped with IDEXX Catalyst Dx, a IDEXX Vetlab Station, a IDEXX Lasercyte Dx, a IDEXX Snapshot Dx, and a microscope. Adjacent to this laboratory is an operating room, equipped with an operating table, an autoclave, an anesthetic machine, and a Vantage Plus Ultrasonic LED Scaler. Nearby, is a radiology room with digital x-ray machine. Towards the back of the facility is a wet treatment area near a bank of Shoreline kennels. Avimark Software is utilized through Dell work stations placed throughout the facility. Other aspects of this facility include; 2 office spaces, a breakroom, a restroom, and 3 storage areas.
Just outside of the small animal facility is the well-insulated climate controlled second 2,300 square foot large animal barn containing horse and cattle pens/drains, a Pulsating IV Bovine Ejaculator, and a crowding/herding manual chute to work cattle. The barn also has a vet supply room with sink and cabinets and a large work area. Outside the barn are more cattle pens and a corral and a 576 square foot feed storage building storing mostly Total Equine horse feed. Other assets owned by the corporation but not for sale include; a LKA Horse Trailer, a Travalong Horse Trailer, a Case Farmall 85C 4x4 Tractor, and a 2017 Dodge Ram 3500. All other assets, supplies, and client lists will ideally be included in the sale.
Since 2016, this practice has achieved a compound annual growth rate (CAGR) of 3.38% growing sales from $778K to ±$920K (and higher at $986K per owner in 2021). Cost of goods sold (COGS) is projected to be ~34% of sales, as such, gross margins translate to 66% of sales (on average). Operating profits are estimated to be less than 10% of sales, which is slightly below industry standards. Annual discretionary cash flow earnings potentially available to a new owner ("Adjusted EBITDA") is estimated to be 25%+ of revenues ($200K+), sufficient for a new owner to service any debt and still receive a generous remuneration package. The estimated value range from this practice is between $450K and $540K (excluding cash, receivables, inventory, liabilities, and facilities). For illustration purposes, based on weighted averages of our analysis/method, as described in our valuation report, the estimate of value of the company as of December 31, 2020 is about $500K. (Note: this is only for guidance it is not RedTire's suggested price point)
MIxed Animal Vet Practice BVP411

Historical




2020

Base




2021

Forecast




2022

Forecast




2023

Forecast




2024

Forecast




2025

Revenue/Sales




% Increase

926,365




15.7

985,392




6.4

1,005,100




2.0

1,025,202




2.0

1,045,706




2.0

1,066,620




2.0

Gross Profit




GP Margin (%)

602,148




65.0

643,554




65.3

660,276




65.7

674,935




65.8

691,338




66.1

706,498




66.2

Net Income (EBIT)




NI Margin (%)

63,601




6.9

75,386




7.7

85,294




8.5

87,320




8.5

93,778




9.0

100,321




9.4

Adjusted EBITDA*




EBITDA Margin (%)

233,454




25.2

248,636




25.2

262,010




26.1

267,570




26.1

277,633




26.5

287,852




27.0
* Adjusted EBITDA = EBIT plus Depreciation and Adjustments (excludes Owners compensation)