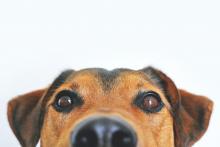 Full-Service Mixed Animal Hospital - RIB749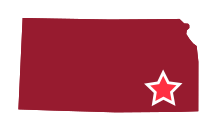 Southeast Kansas
Located in south-east Kansas on the outskirts of town, this mixed-animal hospital has grown substantially since moving from an 800 square foot modular classroom to an 8,000+ square foot purpose-built hospital in 2013. Designated as a Sole Proprietor LLC, they serve companion animals but also bovine, equine and other large animals. The husband and wife team are well respected in their community as evidenced by their numerous positive online reviews and from treating their employees as their "most valuable asset". An increasing presence from advertising, word-of-mouth and social media platforms, generates an average ~27 new clients per month to their client base of ~3,500+. Committed to seeing a successful transition, the owners are willing to stay on as partner or employee and/or mentor an incoming owner but will also sell outright. Operating 5.5 days a week with on-call emergency services, this practice employs 13 people; 3 full-time veterinarians (including owner) plus 2 part-time veterinarians, 2 veterinary technicians and 4 animal assistants (2 SA & 2 LA all full-time), and 3 front-end clerks and an owner/business manager (part-time). Besides the owners, all are expected to stay on during and after a transition.
Companion animal services account for ~75% of their time and 85% of income, while large animal services account for 25% and 15% respectively. As a full-service hospital, they offer a wide range of preventative, diagnostic, surgical services and emergency care. Small animal services include: general medical and wellness exams, vaccinations, microchipping, Laser therapy treatment and pain management. Diagnostic services are supported by an in-house Abaxis lab, digital radiology & dental x-ray and ultrasound. Surgical services include; laser surgery, general & minor surgery, orthopedic surgery and dental care. Large animal services include: routine minor surgery, radiology, cattle processing, obstetrics, fertility testing, blood, ultrasound and manual pregnancy testing, on-site testing for BVD/PI, nutritional counseling, VFDs, and equine specific services and dentistry. Additionally, they offer on-site cremation, Hill's Diets, a fully stocked pharmacy, and host a "My Vet Store" on-Line.
Facilities encompass 3 buildings on a 3 acre plot of land owned via a trust and as a sole proprietor they pay no rent. Ideally all real-estate will transfer with the business through a purchase, lease or lease-to-purchase agreement. Piped Oxygen, compressed air and a gas evacuation system is found throughout the ~5,000+ sq. ft. companion animal building which includes: waiting/reception area with front-end store and 4 exam rooms; 1 general/canine with a lift exam table, 1 feline, 1 general, and 1 specialty/comfort euthanasia with lift table. An in-house laboratory contains; LW Scientific I-4 microscope, Triac centrifuge, Abaxis lab equipment and there is a pharmacy with an island computer work-station and Frigidaire Commercial cold storage cabinet. In the extensive surgery suite are; 2 surgery tables (one hydraulic), a surgery prep & 2-station wet-treatment area, and an x-ray room. Key equipment includes: SurgVet monitors, 3 VAD anesthesia machines, 2 autoclaves, a Linear MC150 digital x-ray system, dental radiology, ultrasound, and a Cutting Edge surgical laser. Shoreline cages are found in the dog kennel area, cat ward, isolation center and recovery area, as well as 6 covered runs. In the free-standing ~3,000+ sq. ft. large animal building is an office/lab, equine stalls, stocks and padded treatment area, bovine area with Silencer hydraulic chute, holding/maternity pen, adjustable alleyway, outside pipe corrals and pens. Ambulatory services are provided using 2 Ford Trucks (F150 & F250) equipped with vet boxes. Also, on the premises is a crematory building and a storm shelter. They use ClienTrax practice management systems with 18 licenses and QuickBooks for bookkeeping. Preferably all assets, supplies, and client lists will be included in the sale.
With sales growing to >$1.3M in 2020 (& 2017), this practice has achieved a 5 year CAGR of ~3.5%. Gross margins are ~60% and improving as the practice moves in-line with mixed animal practice peer norms / benchmarking. Operating profit is estimated to be 6% to 10%+ of sales (below industry), however, these reflect the nature of the sole proprietor status with no owner veterinarian salary. Annual discretionary cash flow earnings ("Adjusted EBITDA") before adjusting for a corporate owner/veterinarian salary BUT adjusting for fair market rent is estimated 10% - 16%+ of sales (or $150K-$250K+). The estimated value range from this practice is between $440K and $600K (excluding cash, receivables, inventory, liabilities, and facilities). For illustration purposes, based on weighted averages of our analysis/method, as described in our valuation report, the estimate of value of the Company as of December 31, 2020 is about $500K. (Note: this is only for guidance it is not RedTire's suggested price point)
Mixed Animal Vet Hospital - RIB749

Historical




2020

Base




2021

Forecast




2022

Forecast




2023

Forecast




2024

Forecast




2025

Revenue/Sales




% Increase

1,344,200




7.4

1,371,084




2.0

1,398,506




2.0

1,426476




2.0

1,455,005




2.0

1,484,105




2.0

Gross Profit




GP Margin (%)

802,514




59.7

843,434




61.5

870,499




62.2

886,342




62.1

916,148




63.0

938,182




63.2

Net Income (EBIT)




NI Margin (%)

56,198




4.2

95,327




7.0

115,463




8.3

118,879




8.3

134,540




9.2

147,629




9.9

Adjusted EBITDA*




EBITDA Margin (%)

153,217




11.4

195,066




14.2

217,197




15.5

222,649




15.6

240,384




16.5

255,590




17.2
* Adjusted EBITDA = EBIT plus Depreciation and Adjustments (excludes Owners compensation)