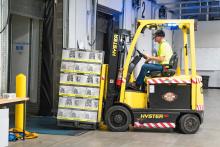 Machine Shop TOH434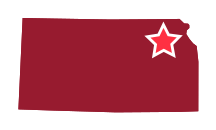 Northeast Kansas
For 40 years+, this machine shop has served its community's precision tooling needs. Based in northeast Kansas this S-Corp designs, builds, and repairs quality tools and production machinery for customers spanning the electric hardware, plastics, automotive, agriculture, steelmaking, food processing, and woodworking industries. The current owners are semi-retired and are now looking for an outright sale. As per RedTire's strategy, the owner is willing to remain in the area to provide guidance and facilitate a successful transition after retiring. In lieu of the owners running the day-to-day operations of the business, a management team of three key people now runs the business who could stay on at the new owner's discretion. The management team is part of a staff of 10 full-time employees that combine to provide the excellent service that has helped the business maintain its decades-long relationships with its 55+ clients. This business' dedicated team of tool and die makers and engineers average 18 years of service to the company and are likely to stay on with a new owner. This innovative company owns two U.S. patents and associates with several professional organizations, including the National Tooling and Machining Association, Advanced Manufacturing Institute, SME and ASM International.
As a full-service "one-stop" die shop, they attract businesses from nearby metropoles for their tooling needs. Services provided by this business include computer numerically controlled (CNC) precision machining, electrical discharge machining, building new and repairing extrusion parts, emergency repair and new part manufacturing, production machine design and development, tool and alloy steel welding, flood welding tooling for hammers, presses, and upset forgers. Their expertise of using different software and computer-aided design (CAD) and manufacturing (CAM) processes provides them with a distinct advantage for their customers. A buyer can expect to retain this competitive advantage by leveraging the expertise and dedication of the employees and management team.
The business operates out of several properties totaling over 22,000 square feet, all of which are owned by the owners of the business through various entities (wholly owned by the owners) and all can be included in the sale. Among the properties are three buildings dedicated to machining, measuring 7,350, 8,300, and 1,235 square feet, and an additional 5,500 square foot office building in the local downtown area. While the 7,350 square foot machining space, owned by the business, will definitely be included in the sale, all other properties are negotiable.
This business' flexibility and broad range of services requires the shop to own several pieces of capital-intensive equipment and CNC software. Software used by the business includes Autocad, Autocad inventor, Pro-E, Mastercam, Anvil among others. The business pioneered the use of EDM machines in this area and have five small, medium and large sinker machines, two wire EDM machines with 12" of Z available, two surface grinders, a 36" rotary surface grinder, Internal grinder, and 12" x 36" Universal grinder supported by five tool and cutter grinders. Also owned are five engine lathes, and a 40" vertical turret lathe, 10 CNC milling machines, three with three spindles, three with a fourth axis, size's to 24" X 60". A manual Giddings & Lewis 4" horizontal boring mill. Seven manual toolroom mills. Welding equipment and tools include a Miller 1000 AMP welder, Eureka Floodweld system, Miller Heliarc welder, and Airco Pulse Arc 350 MIG. Company-owned vehicles included in the sale are a 2007 Chevy 3/4–ton diesel and a Dodge 2007 ½ ton pickup. All equipment is owned by the business and will be included in the sale, along with the client list.
This business has consistently generated around $1 million in total revenue. In 2016 Net income was over 8% of revenue at $75K+ and annual discretionary cash flow earning, i.e. adjusted EBITDA was 21% of revenue at $197K+ (before a new owner's salary). The strong cash flow generated by this business is sufficient for a new owner to service any debt for financing and still receive a generous remuneration package. The estimated value range of this practice from operations is between $425K and $550K (excluding cash, receivables, inventory, liabilities and facilities). For illustration purposes, based on weighted averages of our analysis/method, as described in the valuation report, the estimate of value of the Company as of December 31, 2016 is around $485K.
Machine Shop TOH434

Historical




2016

Base




2017

Forecast




2018

Forecast




2019

Forecast




2020

Forecast




2021

Revenue/Sales




% Increase

911,200




-11.5

929,424




2.0

948,012




2.0

966,973




2.0

986,312




2.0

1,006,038




2.0

Gross Profit




GP Margin (%)

295,224




32.4

313,099




33.7

319,361




33.7

325,748




33.7

332,263




33.7

338,909




33.7

Net Income (EBIT)




NI Margin (%)

85,607




9.4

106,062




11.4

108,184




11.4

110,347




11.4

112,554




11.4

114,805




11.4

Adjusted EBITDA*




EBITDA Margin (%)

196,775




21.6

219,453




23.6

223,843




23.6

228,319




23.6

232,886




23.6

237,543




23.6
* Adjusted EBITDA = EBIT plus Depreciation and Adjustments (excludes Owners compensation)