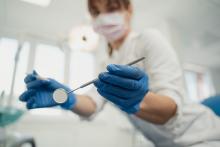 General Family Dentistry SBK106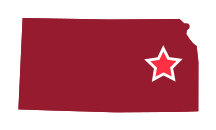 East Central Kansas
Situated in an urban metropolitan area in Eastern Kansas, this general dentistry practice has encompassed family dental needs in their community for over 40 years. The practice mirrors the growth and diversity of the community it represents, resulting in a warm and inviting feel for everyone, including the Spanish speaking inhabitants of the neighboring area. Incorporated as a C-Corp, the practice offers basic operative dentistry and simple restorative dentistry for all phases of treatment (i.e. extractions, root canals, dentures, partials, cosmetic, and implant restorations). The practice's location has the feel of a small town right in the city, resulting in high client retention and generations of patients coming to seek high-quality dental care. The current owner is looking to "semi-retire" and therefore is willing to stay on to facilitate the transition and help a new dentist to meet the patients who've been loyal to the owner and staff since inception. An ideal candidate would have some proficiency in the Spanish language, but this is not required. The practice operates Tuesday through Friday, with extended hours on Tuesdays and Thursdays and limited hours on Saturday. This presents a new owner the option to expand to a full work week if desired. Not including the owner, this practice operates with 5 employees: 1 full-time and 1 part-time hygienist, 1 cross-trained assistant, 1 full-time and 1 part-time receptionist. The team offers significant experience and is expected to stay on after the sale.
This dental practice offers a full range of general practice services with a focus on hygiene and operative dentistry for individuals of all ages. This includes routine cleanings and exams, simple extractions, restorative work such as fillings, crowns and sealants, and cosmetics which includes dentures, partials and bleaching. Molar endodontics, orthodontics and most complex extractions are referred out. If a buyer has these capabilities, the current owner believes a substantial increase in profits could be achieved. The practice has 1,500 active clients (seen in the last 24 months) with 10-15 new clients each month according to the owner. There has not been any external marketing campaigns done by the practice (although there is a website), which allows for a new buyer to easily increase their marketing presence if desired.
This 1,100 sq. ft. practice is complete with an additional 1,100 sq. ft. basement, a 500 sq. ft. carport and a ~3,000 sq. ft. parking lot in the back. The facility utilizes four operatories (two doctor operatories and two hygiene operatories). The interior includes a tray and sterilization room, a well-furnished waiting area, and a receptionist/administrative area. The building is owned by the previous resident and leased to the current owner. The attractive lease agreement could transfer to a new buyer, while a lease-to-purchase or outright purchase is highly possible according to the current owner. All operatories include either a complete dental unit or mobile dental delivery system, in addition to dental examination lamps. Equipment includes a Patterson PA4 Ultrasonic Cleaner, a Midmark M9 Ultraclave, SciCan StatIM 2000 Sterilizer Autoclave, Pelton & Crane dental chairs, and various other lab, dental and sterilization equipment. An outright sale would include all of the assets, equipment, supplies and the well-established patient list.
The practice has generated over $410K in annual collections each of the last 5 years ($413k for 2016), and has produced as much as $500k in collections in the past (2013). Cost of drugs, dental supplies and lab expenses in 2016 are estimated to be 17% of revenue implying a gross margin of 83%. This practice has net income / net profits estimated at up to ~10% of collections. If a new single owner / dentist were to acquire this practice today, annual discretionary cash flow earnings, i.e. adjusted EBITDA or doctor's gross income, is estimated to be more than $140K+ or 34%+ of collections which is enough for a new outright owner to service some debt financing and still receive a remuneration package. The estimated value range from this practice is between $170K and $220K (excluding cash, receivables, liabilities and facilities). For illustration purposes, based on weighted averages of our analysis/method, as described in our valuation report, the estimate of value of the Company as of December 31, 2016 is around $200K.
General Dentistry SBK106

Historical




2016

Base




2017

Forecast




2018

Forecast




2019

Forecast




2020

Forecast




2021

Sales/Collections




% Increase

413,279




-8.7

421,545




2.0

429,975




2.0

438,575




2.0

447,346




2.0

456,293




2.0

Gross Profit




GP Margin (%)

337,828




81.7

346,420




82.2

356,789




83.0

367,433




83.8

378,360




84.6

389,578




85.4

Net Income (EBIT)




NI Margin (%)

25,577




6.2

29,612




7.0

37,944




8.8

46,597




10.6

55,581




12.4

64,906




14.2

Adjusted EBITDA*




EBITDA Margin (%)

141,657




34.3

146,852




34.8

156,357




36.4

166,194




37.9

176,374




39.4

186,907




41.0
* Adjusted EBITDA = EBIT plus Depreciation and Adjustments (excludes Owners compensation)