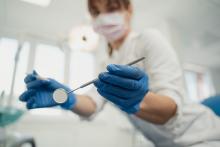 General Family and Cosmetic Dentistry BC606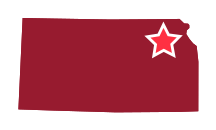 Northeast Kansas
This award winning practice located in North Eastern Kansas is incorporated as an S-Corp and provides family and cosmetic dentistry procedures including preventative and restorative dentistry and some limited specialist services. The owner has successfully owned and practiced at this location since 2005 and is well respected in the community that they serve. They receive many client referrals from satisfied customers and are regarded as the best dentist in the town. The owner places extreme emphasis on continuing education in order to insure that his services are performed with the utmost quality and with the latest advancements in the dental field. They currently practice four days per week working 8 – 5 Monday-Wednesday and 7 – 4 on Thursdays (with some occasional work on Fridays). Ideally, the owner is interested in acquiring a full partner who will take a stake in this business and manage the practice or possibly an outright sale to an ideal candidate. Besides the owner/dentist, the practice employs six support staff: two Hygienists working three/four days per week, two Clinical Assistants working four days per week, one cross-trained Office Administrator / Clinical Assistant working four/five days per week and one Personal Assistant / Bookkeeper working one day per week. All staff will stay on with the business after a transaction is completed.
General dentistry procedural services offered by this practice include: crowns and bridges, veneers, fillings, cleanings and fluoride treatments, TMJ therapy, x-rays, exams, periodontics, dentures, splints, and oral surgery. Additionally, the owner practices orthodontics in a limited capacity, referring more complex cases to outside specialists. Due to time constraints, endodontics on molars and premolars as well as bone grafting, connective tissue grafting and other surgical periodontics are also mostly referred out. Per the owner, the practice has a current patient base of over 1,800 active patients, with over 24 new patients a month and a high retention rate of roughly 90%-95%. This offers a business partner or new owner a strong foundation to immediately earn a good level of cash flow.
The owner leases a very attractive 1,950 square foot office space from a separate landlord which the current owner believes could easily be extended to a new owner. There are also plans to expand the office to 2,692 square feet to accommodate some expansion options. The dental office consists of four fully equipped operatories – two for the doctor/dentist and two for hygiene (with plans to add two or three more operatories in the future). Also included is, a comfortable reception/waiting room, receptionist work area, a patient consulting room, a panoramic imaging area, a sterilization room, a stone/wet lab, an employee breakroom, and a private doctors office. The owner is regarded for having the newest equipment in the area and prides themselves on staying up-to-date on the most current dental technology and trends. Consequently, the office features a fully computerized Open Dental practice management software throughout all operatories and uses Visix dental X-ray software. Other notable equipment includes a panoramic x-ray imaging machine, a ScanX digital scanner, a Midmark M11 UltraClave sterilization unit and various other sterilization and lab equipment, and a CEREC dental unit. If this were to be an outright sale, the sale would include all of the assets, equipment, supplies and a well-established patient list.
The business has grown steadily over its history and over the past 5 years (CAGR of 4.5%) has regularly grossed at least ±$800K in collections ($908K in 2015). This practice consistently generates positive cash flows, generated by a stable client base, with net income estimated to be roughly 10% (± $90K in 2015). If a new single owner / dentist were to acquire this practice today, annual discretionary cash flow earnings, i.e. adjusted EBITDA or doctor's gross income, is estimated to be more than 38% or $350K+ which is lucrative enough for a new outright owner to service any debt financing and still receive an extremely generous remuneration package. Since, this opportunity is likely to be a partner buy-in, it is clear this business produces sufficient cash flows to benefit any new partner during a gradual and smooth incentivized transition. The estimated value range from this practice is between $580K and $830K (excluding cash, receivables, liabilities and facilities). For illustration purposes, based on weighted averages of our analysis/method, as described in our valuation report, the estimate of value of the Company as of December 31, 2015 is around $700K.
Dentistry BC606

Historical




2015

Base




2016

Forecast




2017

Forecast




2018

Forecast




2019

Forecast




2020

Sales/Collections




% Increase

907,859




13.5

926,016




2.0

944,537




2.0

963,427




2.0

982,696




2.0

1,002,350




2.0

Gross Profit




GP Margin (%)

785,074




86.5

798,461




86.2

814,430




86.2

830,719




86.2

847,333




86.2

864,280




86.2

Net Income (EBIT)




NI Margin (%)

88,466




9.7

85,788




9.3

87,503




9.3

89,253




9.3

91,039




9.3

92,859




9.3

Adjusted EBITDA*




EBITDA Margin (%)

389,448




42.9

389,780




42.1

394,535




41.8

399,356




41.5

404,242




41.1

409,195




40.8
* Adjusted EBITDA = EBIT plus Depreciation and Adjustments (excludes Owners compensation)