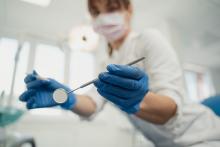 General and Specialist Dental C-Corp P762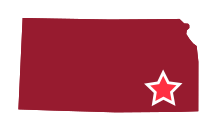 Southeast Kansas
This dental practice is well-established with a "vision of uncompromising excellence in dentistry" and is located in southeast Kansas. Incorporated as a C-Corp it has been operating for over 43 years in one of the largest more stable towns in the region and has been at its current location for 31 years. The company specializes in hygiene, general dentistry, orthodontics and surgery and offers these services to clients of all ages. Many of the more than 5 competitors in the town do not offer endodontic therapy, implant placement, hospital treatment and general surgical services which gives them a marketable edge. The owner is nearing retirement and is interested in selling the business or transitioning the business over time (junior partner buy-in). Besides the owner/dentist, they employ 5 support staff: two full-time dental assistants, one part-time dental assistant, one orthodontic assistant, and an insurance and marketing director / schedule coordinator.
General dentistry procedural services are the main source of business offered by this practice which includes; dental prophylaxis, restorative fillings, crowns and bridges, extractions, root canals, etc. Preventative procedures such as x-rays, fluoride treatments, exams, sealants, etc. are also performed. This practice goes beyond the standard range of services by offering the following; endodontic therapy (surgical and/or conventional), orthodontic treatment (conventional bands, brackets and wires as well as the popularized Invisalign system). Periodontal therapy inclusive of plastic surgery, tissue grafting, impacted wisdom teeth removal and implant services (placement and restoration) are also provided. Pediatric dental services including hospital based treatment is another area of specialty and they offer one of the most practical advances in recent dentistry - Air Abrasion, i.e. dentistry with fewer needles. These extra services set this practice apart from their competition and allow for an expansive loyal customer base of regular current returning patients and long-term clients. The owner claims that on average 35 new patients are seen by the business per month.
The 2,000+ square foot office comes equipped with six operatory rooms; one primarily for orthodontic treatment, two used for general treatment, and the remaining three for hygiene and emergencies. The office space has a very attractive lease (month-to-month at $950 per month), which the owner believes the landlord would extend to a new owner. The practice has been paperless for over ten years and offers a fully integrated computerized system throughout with each treatment room having its own computer. Other notable equipment includes; Planmeca CBCT x-ray machine, Florida Probe computerized periodontal system, 4 Diagnodent diagnostic lasers, Picasso Lite diode treatment laser and a digital radiographic system including a panoramic orthodontic cephalometric machine, as well as standard equipment necessary to perform all services.
The sale would include all of the assets, equipment, supplies and the well-established patient list. This practice will be sold debt free and has constantly generated collections of between $900K and $1M, currently grossing $937K (in 2016). This practice consistently provides a very generous positive benefit stream to the owner with "normalized" pre-tax earnings estimated to be more than 15% of collections. Annual discretionary cash flow earnings to a new owner or doctor's gross income, i.e. adjusted EBITDA, is estimated to be more than 40% of revenue (above industry averages) roughly $425K+ (before any owner's remuneration), sufficient for a new outright owner to easily service any debt financing and still receive a very generous remuneration package. Since, this could also be structured as a gradual buy-in / transition, it is clear this business produces sufficient cash flows to benefit a junior partner in a smooth incentivized transition. The estimated value range from this practice is between $520K and $670K (excluding cash, receivables, liabilities and facilities). For illustration purposes, based on weighted averages of our analysis/method, as described in our valuation report, the estimate of value of the Company as of December 31, 2016 is around $630K.
Dentistry P762

Historical




2016

Base




2017

Forecast




2018

Forecast




2019

Forecast




2020

Forecast




2021

Sales/Collections




% Increase

937,790




-5.5

863,732




1.7

969,946




1.7

986,435




1.7

1,003,204




1.7

1,020,259




1.7

Gross Profit




GP Margin (%)

895,175




95.5

841,192




88.2

855,492




88.2

870,036




88.2

884,826




88.2

899,868




88.2

Net Income (EBIT)




NI Margin (%)

143,131




16.3

113,121




11.9

121,817




12.6

129,383




13.1

137,357




13.7

150,106




14.7

Adjusted EBITDA*




EBITDA Margin (%)

445,866




47.5

418,883




43.9

430,637




44.4

441,292




44.7

452,384




45.1

468,284




45.9
* Adjusted EBITDA = EBIT plus Depreciation and Adjustments (excludes Owners compensation)